Owners urge you to 'Connect your heart to a dream'
May 11, 2015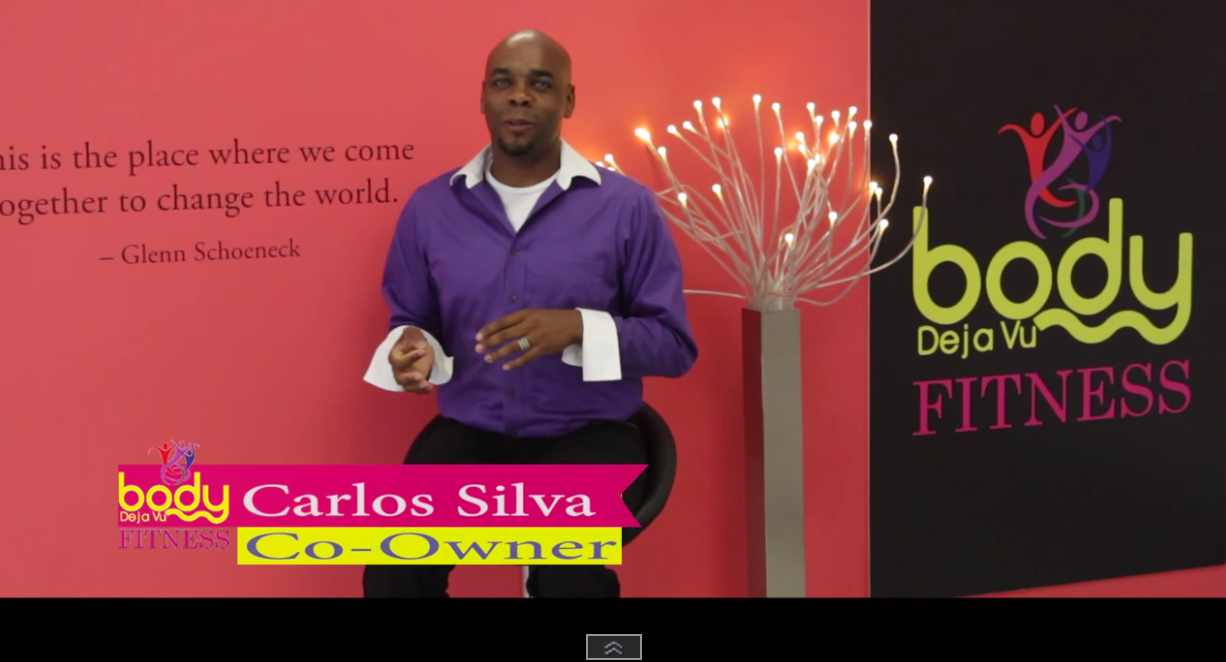 Let your dreams be bigger than your fears, your actions louder than your words, and your faith stronger than your feelings. – Author Unknown
The Body Déjà Vu Fitness Studio in Santa Rosa has launched an IndieGoGo campaign to help fundraise for their studio and for the Seatle Children's Hospital Obesity Program.
---
About Body Deja Vu Fitness
Body Deja Vu is the place where people come together to change the world. The dream began nine months ago when the doors of Body Deja Vu Fitness opened. Their mission is to provide each client with a unique 360-degree approach to healthy living from the inside-out.
Body Deja Vu Fitness offers a safe, welcoming, and judgment-free environment for everyone regardless of their fitness level, because they understand that every person has their own unique Fitness Journey. Fitness is not just about exercise, but also involves having a healthy perspective of one's self – which includes an emotional, spiritual, and mental connection to the body.
Now Body Deja Vu is asking for your help and contribution so they can continue to change lives. Your support makes this possible by:
Hiring specialized Team Members (personal trainers, massage therapy etc.);
Advancing our branding through merchandising;
Acquire fitness equipment (weights, dedicated workout gear);
Offering children specific classes;
Providing self-esteem workshops/retreats;
Supporting our community through our philanthropic efforts.
At least 5% of all funds raised in the Indiegogo campaign are going to support the Seattle Children's Hospital's Obesity Program. Our upcoming generation is the future, and we want to help make it bright! Donating through our $500 option increases the percentage that will be donated. So remember, your contribution not only helps the studio, but will also help our future generation learn the benefits of healthy eating.
Click here to go to the IndieGoGo campaign page.
---
Seattle Children's Hospital Obesity Program
Seattle Children's nationally recognized Obesity Program focuses on the many factors that contribute to obesity. Their program comprehensively addresses both obesity prevention and treatment through clinical care, advocacy, research and education (CARE).
Their vision is to help reduce obesity – and health conditions that can occur with it, like high blood pressure, diabetes, liver and heart disease – and to improve the quality of life of children and teens who are overweight or obese.
---
About the Owners
Carlos Silva
Hi! My name is Carlos Connelly-Silva; co-owner of Body Déjà Vu Fitness. As a native of Brazil, I was surrounded by the riches of the land that included the food, the music, but most importantly the spirit of the people. I was adopted at a young age and was raised in a large family where I learned the many lessons of life that have sculpted and molded me into the person that I am today.
My parents instilled in me the importance of being a part of something bigger than myself. Dance has always been the backbone of my existence. I learned to use music & dance as a tool to navigate through the rough waters of life, as a form of expression, and most recently to help others change lives and live healthier lives.
In January 2012, I created Body Déjà Vu; a cardio-dance inspired workout program that lends to the diversity of the world. I have taken the hottest beats from around the world and created a high-energy workout that includes many dance styles that include; burlesque, belly dancing, hip-hop, and more. In our classes, we take a trip around the world as we dance to some crazy beats from Hungary, Scotland, Turkey, and many other exotic locations.
Glenn Schoeneck
Helluuur!!! I am Glenn Schoeneck; co-owner of Body Déjà Vu Fitness. In 2014 I officially started my own Fitness Journey. I became a PoundPro instructor and have been instructing classes ever since. For me, Fitness is about the whole body. It's about getting back to that place in your life where you feel good from the inside-out!! It's about the emotional connections created, it's about being spiritually grounded, it's about the mental stamina to push past your fears and doubts, and lastly…it's about loving the skin you're in!!!
Life is about learning lessons, lessons that guide you down the path of life. Life hasn't always been easy, but through the challenges I have become stronger and it has given me lessons to be on this journey of changing lives, making a difference, and being a mentor for those looking to better themselves.
Sitting on the board as the Chair for the Sonoma County Commission on Aids has been a blessing on so many levels. It's another avenue that allows me to help people…to help people find their worth and value in the world. When you live a life helping people; it no longer is just about you…it becomes a mission to change lives.
Please join Carlos and me on this mission as we ask your help in continuing to change lives.