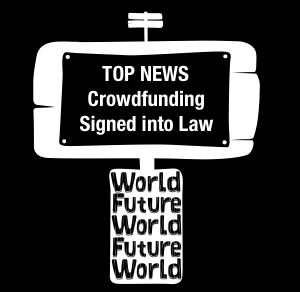 ---
WASHINGTON DC — On April 5th the President signed the Jumpstart Our Business Startups (JOBS) Act in to law. This bipartisan legislation fulfills the President's call to reduce regulatory burdens that prevent many small and young businesses from raising capital – specifically by allowing crowdfunding, expanding mini-public offerings, and creating an "IPO On-Ramp" consistent with important investor protections.
The legislation is remarkable, as it (rightly) reverses more than 90 years of restrictions on raising capital. Crowdfunding's benefits will now be felt around the country as small businesses and start-ups look not to traditional models of financing, but to the new ability of seeking investment from unaccredited investors for raising capital.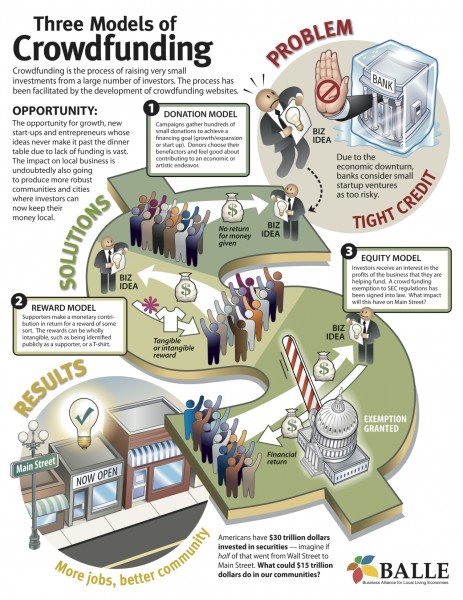 "Previous laws placed huge restrictions on the investment choices of small, "unaccredited" investors—a category in SEC that included all but the richest two percent of Americans," said Michelle Long, Executive Director of the Business Alliance for Local Living Economies (BALLE). "The old regulations prohibited the average American from investing in any small business, something that we now expect to be enthusiastically greeted by both business owners and investors across the country."
Legislation creating an exemption for investments of up to the lesser of $10,000 or 10% of the investor's annual income passed the U.S. House of Representatives in November by an overwhelming majority – almost a unanimous vote of approval.
With the final law being signed today, it reverses legislation restricting investments that date back to the 1930s. What impact will this have on Main Street? The opportunity for growth, new start-ups and entrepreneurs whose ideas never make it past the dinner table due to lack of funding is vast. The impact on local business is undoubtedly also going to produce more robust communities and cities where investors can now keep their money local.
How this dynamic change in the financial landscape will play out remains to be seen. What is assured is that in the coming weeks small business owners, aspiring entrepreneurs, and local investors will be working fast to understand how their new options will affect the market and their futures.
You can download the crowdfunidng info graphic.