April 11, 2018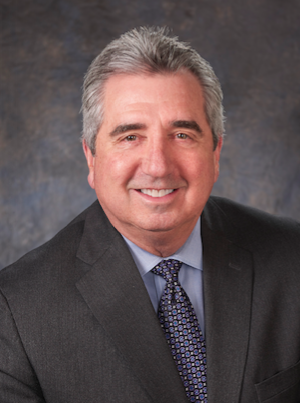 Exchange Bank (OTC: EXSR) announces the promotion of Rick Mossi, Vice President and Regional Sales Manager, to Senior Vice President of Retail Delivery, responsible for overseeing Exchange Bank's retail branches and merchant services. Rick has worked for Exchange Bank for over 18 years and has been a leader on the retail team.
Rick was hired into Exchange Bank in 1999 as the Branch Manager of Petaluma Main. He was promoted to Regional Manager overseeing six offices in 2005. In 2012, Rick was promoted to Regional Sales Manager overseeing the expanded nine branch southern region.
Before joining Exchange Bank, Rick had a 21-year career at Bank of America serving in a variety of retail and lending roles. Rick is a graduate of UC Davis, a native of Petaluma and a leader in the local community—having served as president of both the Petaluma Rotary Club and the Petaluma Chamber of Commerce. Rick currently serves as the president of the Rotary Club of Petaluma Foundation.
---
About Exchange Bank
Headquartered in Sonoma County and founded in 1890, Exchange Bank is a premier community bank with assets of $2.6 billion. Exchange Bank provides a wide range of personal, commercial and trust and investment services with 18 branches in Sonoma County and a commercial and SBA lending office in Roseville and Marin, California. The Bank's legacy of financial leadership and community support is grounded in its core values of Commitment, Respect, Integrity and Teamwork.
Exchange Bank is a 12-time winner of the North Bay Business Journal's North Bay Best Places to Work survey and received the 2017 Healthiest Companies in the North Bay award. NorthBay biz magazine named Exchange Bank 2017 Best Consumer Bank. Exchange Bank can also be found in the North Bay Business Journal's listing of leading SBA 7(a) Lenders, Wealth Management Advisors and Wine Industry Lenders. www.exchangebank.com.