By: Inanna LaFevre
April 11, 2012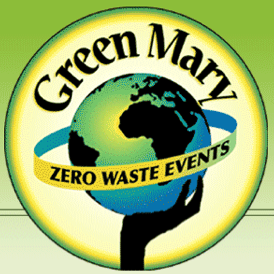 Would you like to go to your mailbox and find only personal correspondence or critical communications like bills? Would your blue recycling box be almost empty each week if not for reams of unsolicited junk mail? If you answered yes to either of these questions you are in good company. It's no secret that as a society we are drowning in junk mail and most of us are extremely frustrated about the invasion of privacy and the waste of natural resources. But what to do?
Help is at hand. As the saying goes "don't get mad, get even." An entrepreneurial couple Bob and Margot Brown in Boulder, Colorado have the perfect solution: "Stop the Junk Mail." It's quick, easy and affordable.
You might also ask why you should have to pay for something you can do yourself. If you have unlimited time and energy you can actually contact each individual company to be removed from the lists for catalogues, mailers, solicitations etc. But it is a laborious effort. When you sign on for Stop the Junk Mail you have access to an automated process that allows you to select items from a very extensive list. As soon as you submit, your list the companies you select are immediately contacted and asked to remove your name from their mailing list.
Even with this list in place it can take several months before all the junk mail stops showing up in your box. The junk mail industry is a huge well-oiled machine with many sources that won't give up easily. In the case of catalogues most companies plan and prepare their mailings months in advance because most of the advertising is seasonal, with the major focus being the Christmas season. Most companies rely on bulk mailers who plan their mailings as much as three months ahead. So you may have to wait awhile to be free of junk mail, but it beats the alternative (drowning in junk mail.)
One major bonus of using Stop The Junk Mail (stjm) to clean up your junk mail is that the company uses part of its proceeds to plant trees in an effort to replace the many trees destroyed in the making of junk mail. From the extensive testimonials on the web site, it seems there are many very satisfied customers. The stjm website is an informative resource on all aspects of the junk mail problem. There I learned that if you think the US Postal Service would like to help get rid of junk mail you would be really mistaken. Turns out our Federal post office actually pays bulk mailers to send out junk mail and gets a large (up to 65% in some cases) of its income directly from sending out junk mail.
In Colorado, a legislative bill was introduced to stop unwanted junk mail and the USPS was one of the major opponents. The bill was dropped without coming to a vote because so many postal workers would lose their jobs if junk mail stopped. Many other states have unsuccessfully tried to pass similar legislation in the face of tremendous opposition. According to the EPA 44% of mail is tossed out without even being opened. Green Dimes, another junk mail elimination site estimates that "100 million trees are cut down each year to create the 4.5 million tons of junk mail in the U.S. alone."
Obviously junk mail is just one cog in a very large, unwieldy, breaking wheel that needs to be redesigned. Until we can create a system that values the environment as much as profits we can at least get ourselves out of the junk mail loop.
For more information about stopthejunkmail.com, contact Margot Brown: media@stopthejunkmail.com