Jan. 2, 2014
Get it. Use it. Support Community and save!
Want a strong local economy? Want to save some money? Then put a GO LOCAL Rewards Card in your wallet, because it pays to buy local.
---
Get A Card
Get a free GO LOCAL Rewards Card with purchase at select GO LOCAL Reward Merchants (click link).
---
How It Works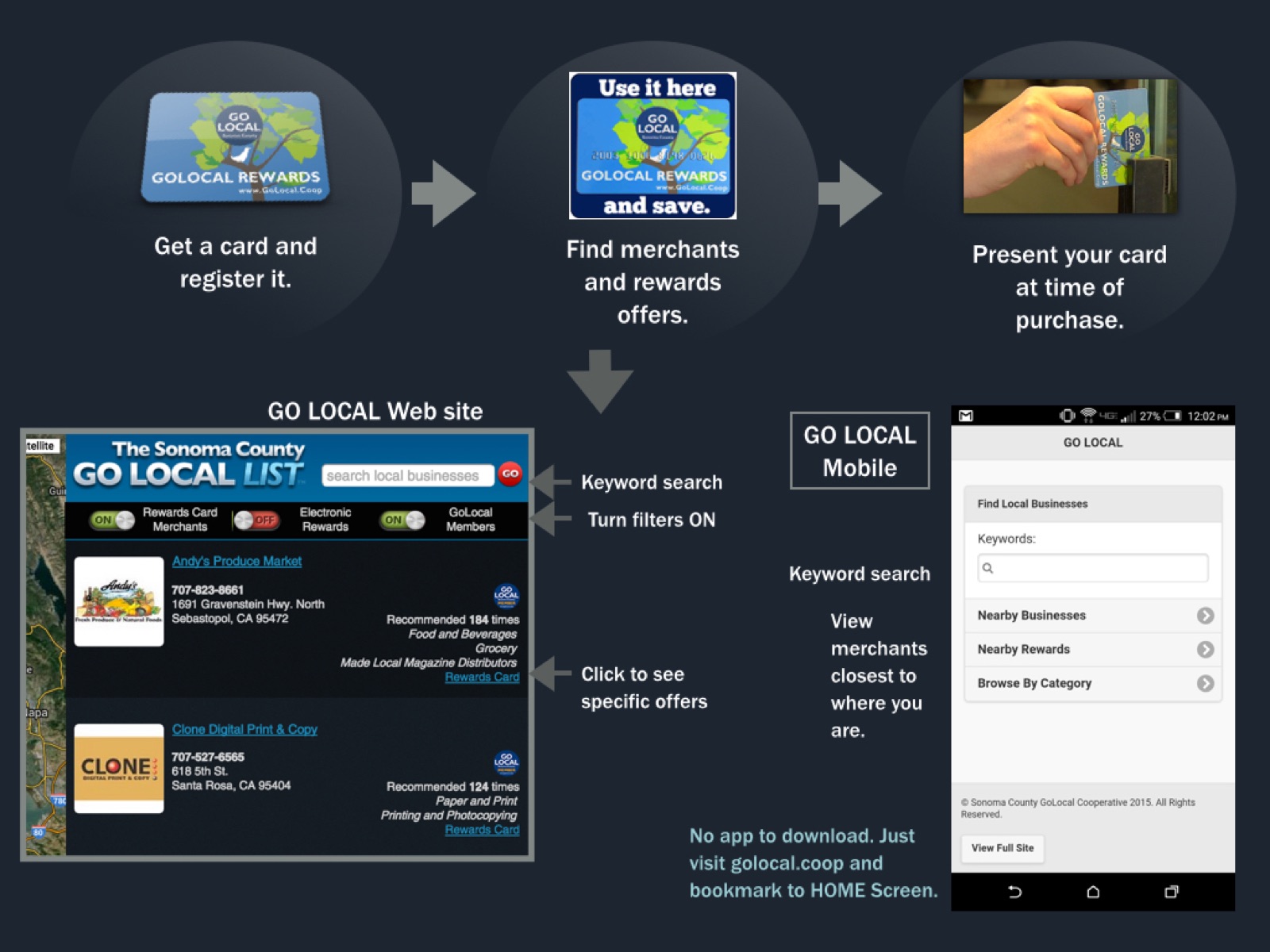 There are two ways merchants offer rewards.
"Show Your Card" Rewards
Merchants offering "show your card" rewards will give you a discount or reward for simply showing your card. Your card is not swiped, and these rewards are not tracked online.
"Swipe the card" Rewards
Loyalty Rewards—Earn rewards for progress, like popular "punch card" loyalty programs with the added convenience of electronic tracking and a single card that works at many businesses. View your account online to track the progress of all your loyalty rewards at multiple merchants.
GO LOCAL Bucks—Some merchants offer rebates in GO LOCAL Bucks on purchases made with your GO LOCAL Rewards Card. Earn GO LOCAL Bucks on one purchase, then spend them on your next purchase at any merchant accepting GO LOCAL Bucks.
---
Watch this short video to get a basic idea how it works.
---
Registering Your Card
---
Lost Cards? Multiple Cards? Changed your e-mail?
---
Have a CFCU Debit Card? Use it for Rewards.
---