Gloria Allred, Womens Rights Attorney, Interviewed on Womens Spaces, a program on 89.1FM - KBBF Calistoga/Santa Rosa.
March 7, 2018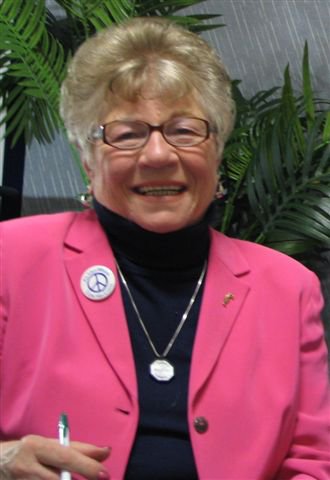 Elaine B. Holtz is the host of Women's Spaces. Elaine first produced the show in 1978 on KBBF FM in Santa Rosa, the nation's first bilingual radio station, and it lasted until 1981. In December 2011 she produced her 200th TV show. In September 2012 Elaine began producing the Women's Spaces Radio Show on 89.1FM - KBBF Calistoga/Santa Rosa, out of their Santa Rosa studio.
Gloria Allred - Women's Rights Attorney
Sonoma County Peace and Justice Center
On Monday's show of 3/5/18 (which can be replayed at www.womensspaces.com/ArchiveWSKBBF/WSA180305.html), guest Gloria Allred shares her journey from teacher to attorney advocating for women's rights for 40 years. Gloria talks of what sustains her in her committment to social change. Her hope is that this year will be known as the Year of Empowerment for Women, and Gloria Allred certainly is a mentor as she confronts rich and powerful men Harvey Weinstein, Judge Roy Moore, Bill Cosby, O.J. Simpson and even the President of the United States as she represents courageous but hurt women.
This show is available on this home page for one week, and it is archived on its unique webpage with links for our guests and to upcoming events announced on the show at: WSA180305