March 12, 2013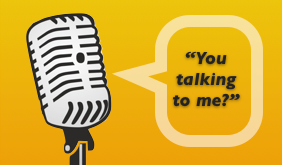 Making Money Available by Rethinking What It is and How it Works
GO LOCAL and Sustaining Technologies introduced GO LOCAL Bucks through the Rewards Card program a few years ago. Steadily it grows, but not without some folks screwing their faces in strange contortions at the mere mention of a complementary currency.
Authors Lietaer and Dunne make the concept easier to understand and put into practice. We sat with them last night at IONS in Novato to learn more. Check out the video interview below for a taste of Rethinking Money. Then head on over to Copperfield's Books and buy it.
Rethinking Money points out that there is a way, in fact a thousand ways, to stop our current juggernaut towards global self-destruction. There is a system of solutions already in place in localities throughout the world where terrible problems have existed. The changes came about, not through the redistribution of wealth, increased conventional taxation, bond measures or enlightened self-interest from corporate entities, but rather, by people simply rethinking the concept of money. With that restructuring, everything changed.
Remedies for Government, Business and Entrepreneurship, NGOs and the Civil Society, and the private citizen are offered. The book also presents clear validation, speaking plainly and directly to general interest readers. This work promises to strike a deep chord with audiences eager to find meaningful, thought-provoking answers.