Jennifer answers the GoLocal questionnaire to help you better know the people behind the business.
By: GO LOCAL Staff
June 18, 2010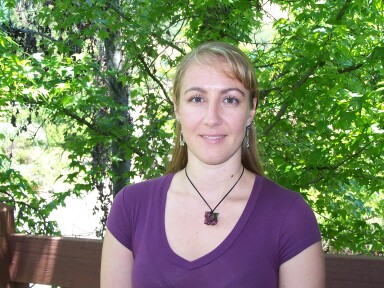 Jennifer Roldan of True Liberty Bags
GoLocal Member since 2010
What is your fondest memory of living in Sonoma County?
I have many fond memories of growing up in Sonoma County. This is a wonderful place to live, and I am delighted to raise my children here too! I feel blessed to have had the opportunity to graduate from both Santa Rosa Junior College and Sonoma State University right here in Sonoma County!
Describe what you experience as the greatest treasure of Sonoma County.
I believe our location is the greatest treasure of Sonoma County. Just less than an hour to the Bodega coast, San Francisco Bay Area, Armstrong Redwoods, and so many more beautiful places to see and experience.
What for you defines 'quality of life'?
I feel that quality of life has its roots in family. Quality time with family brings the best quality of life.
What gets you really excited about your business?
More and more creative uses for our Turkey Bags get me really excited about True Liberty Bags. Each day folks tell us about new ways to use our bags, and we love to hear it.
Thinking about your business, what keeps you up at night?
Brainstorming on new ideas for products and marketing keeps me up at night when thinking about True Liberty Bags. We are new, so there are lots of opportunities to look into for growth and improvement.
If you could have one wish come true for Sonoma County, what would it be?
My one wish for Sonoma County would be for our community to demonstrate how successful the GO LOCAL concept can be to the rest of the planet.
What is your favorite quote or motto?
I love the saying 'Think Globally, Act Locally'.
What or who do you most admire in Sonoma County?
I admire the parents of Sonoma County who are involved and passionate about their kids' education, enjoyment, and well-being. Those of us who raise healthy children help to create a more powerful community.
What brought you to Sonoma County?
I'm a native.