June 24, 2013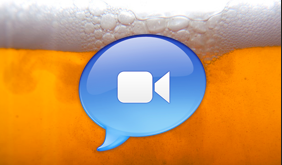 Two GO LOCAL members, Lagunitas Brewing and Russian River Brewing took center stage in an economic impact report produced by the Economic Development Board (EDB).
For us beer lovers, we know what a beer paradise Sonoma County is. But who knew there was such an economic upside? It's the beverage that keeps on giving.
Here are a couple of highlights from this encouraging report. Many thanks to Ben Stone, Matt Liedtke and Audrey Bendowski at EDB.
The annual release of Pliny the Younger by Russian River Brewing is of course legendary in beer circles. $2.4 million local economic impact in 2013 makes it quite a hit in economic circles too. As co-owner Natalie Cilurzo says in the video below, the success of Pliny the Younger to draw tourists shares the wealth with the other great brewers of Sonoma County.
Lagunitas is famous locally for not only brewing incredible beers, but they're over-the-top generous and have supported over 2,000 non-profits in the past year. Lagunitas is now the sixth largest craft brewer in the US. They're number one for tongue-in-cheek marketing too in our book.