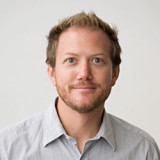 ---
GO LOCAL member Dale Wannen is featured in an article on triplepundit.com. Here's the intro:
---
Activists cheered when Peabody Energy, the world's largest coal company, declared bankruptcy last week. These activists have been lobbying endowments and pension funds to shift their holdings away from fossil fuel companies. They want the funds to take a stand against big polluters and dirty deals. They might not be aware that when Peabody went down, at least one social venture fund also made a profit.
Over the last two years, energy stocks like Peabody have taken a beating. The price of a share of Exxon declined 17 percent while the S&P 500 index rose 10 percent, for example. So, if you sold stock in an energy company in 2014 and bought something else, you probably did well by doing good.
Sustainvest Asset Management takes this strategy a step further. Its owner, Dale Wannen (who is also a contributor to TriplePundit), has opened a hedge fund that does two things. Like many other funds, it invests in companies that rank highly on measures of environmental, social and governance (ESG) policies. But it also bets against companies with low ESG scores....Read the rest of the story here.