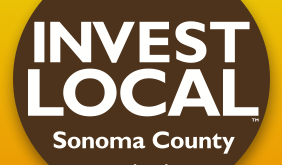 ---
YES! Magazine author Michael Shuman describes numerous smart, profitable ways to support our communities by shifting our investments.
Has the Occupy ferment got you thinking yet about changing your investment patterns? Here at GoLocal we've been promoting local banking since Day One, and it's gratifying to see its huge growth in just the last few months. But beyond switching your savings and checking accounts to local banks and credit unions, there's a wealth of other ways available to localize your investment power and actually make money in the process.
In his new book Local Dollars, Local Sense our old friend Michael Shuman outlines many of these investment localization strategies – some as old as the hills (e.g. home ownership), others quite innovative, like setting up and controlling your own personal IRA account. Shuman demonstrates with simple return-on-investment computations the ways we can benefit, both short- and long-term, from implementing these strategies. The overarching message is that we've got way more tools at our disposal than we ever imagined for reclaiming and growing our personal economic power.
A chapter from the book is excerpted in the most recent YES! Magazine issue. Read it here.