Oliver's community programs and campaigns result in record-breaking $621,453.09 to local charity and fire relief in 2017.
Feb. 6, 2018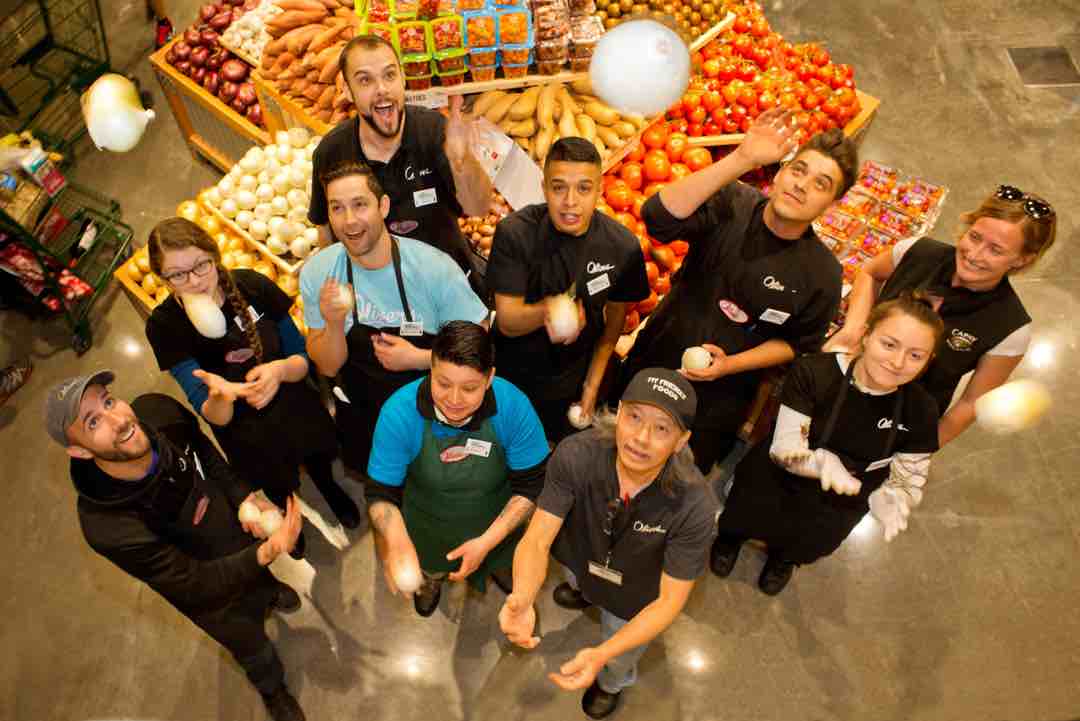 2017 was a year that tested the resilience of our communities in ways no one could not have imagined. Employee-owned, locally based Oliver's Market, with outstanding support from their customers, rose to the occasion with several programs, which resulted in the company's highest amount of direct community support in its thirty year history.
Through customer contributions, $50,000 in Oliver's matching funds, and support from vendor partners, Oliver's has contributed $133,972.89 to the North Bay Fire Relief Fund. This was the single largest company and customer supported fundraising campaign ever, with donations collected at check stands at each of Oliver's four store locations.
The Oliver's Community Card, which customers use each time they shop to donate 3% of their purchase to the charity of their choice, netted over $318,000 for Sonoma County schools and non-profit groups in 2017.
To support the increased need for local medical services following the devastating fires, Oliver's Market made a $100,000 contribution to the Santa Rosa Community Health Center's Capital Campaign.
To support our communities, Oliver's sponsored community events and made additional cash and in-kind donations in 2017 totaling $57,857.70.
Oliver's sales of holiday bells and local music CDs to benefit Redwood Empire Food Bank resulted in a donation of $7,164.39.
"We have all seen inspiring examples of members of our community rising to the occasion in the aftermath of our devastating fires, and we are so appreciative of our customer support during this time. They have not only supported our business, but have really stepped up to support our communities, as well," Steve Maass, Oliver's founder and president said. "Everyone at Oliver's feels proud of what we have accomplished working together and we remain committed to joining the many local Sonoma County businesses working to help address the new and increasing needs in our community."
---
About Oliver's Market
Established in 1988, Oliver's Market is an employee-owned, independent grocer serving Sonoma County, California from four locations in Santa Rosa (2), Cotati and Windsor. Oliver's Markets strive to offer customers the finest selection of natural, conventional, and specialty products. This mission begins with a commitment to support the community through hundreds of local partners including farmers and producers of food, beverage, and wellness products. Oliver's carries over 6,000 locally produced products, which account for 26% of sales annually. A member of the Sonoma County GoLocal Cooperative, Oliver's received "Green Business Certification" from the Sonoma County Green Business Program (2011) and a "Best Practice Award" from the Business Environment Alliance (2007). It was named "Best Grocery Store" by the North Bay Bohemian (2000-2017) and won the "Outstanding Retailers Award" in 2005 and 2013 by the Specialty Food Association. In 2015, 2016 and 2017, Oliver's was chosen for "Best Local Produce" in the Press Democrat's "Best of Sonoma County" awards program, as well as earning additional recognition this year for "Best Local Deli", "Best Locally Owned Grocery Store", and "Best Butcher/Meat Department". Oliver's was named one of the "Best Places to Work in the North Bay" by North Bay Business Journal in 2016 and 2017, and was the featured Store of the Month in the December 2016 issue of Progressive Grocer Independent magazine. Additionally, Oliver's earned the 2017 Progressive Grocer Outstanding Independent Award in the multi-store category and received the "Inclusive Employer Award" from Down Syndrome Association North Bay. Oliver's Market became an Employee Owned Company (ESOP) and a Social Purpose Corporation in 2017. Learn more at www.oliversmarket.com.