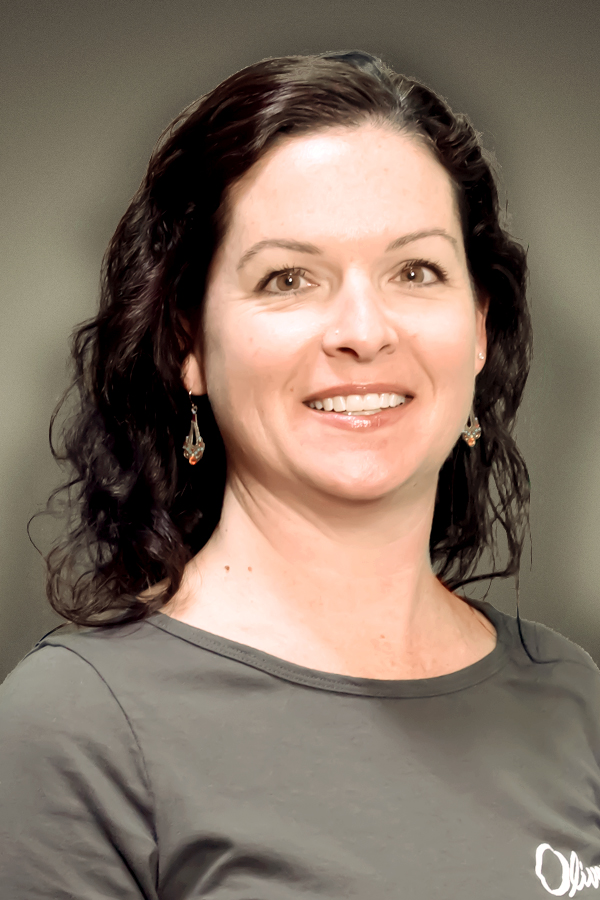 ---
Laurie Tuxhorn, Store Director for Oliver's Market in Windsor, was named a 2019 Top Women in Grocery by Progressive Grocer, one of the grocery industry's top media organizations.
The company announced the winners June 10. Among the 393 winners, Tuxhorn is one of only 65 store managers or directors nationwide being recognized this year. She will attend the Top Women in Grocery awards event and management workshop Nov. 6-7 in Orlando, Florida. Along with Store Managers, other award categories include Senior Level Executives and Rising Stars.
Tuxhorn's record-breaking sales growth and commitment to professionalism and excellence were recognized by the judges. Competing against huge suppliers and chain stores, she is one of only 19 winners from independent grocers being recognized this year.
"I am thrilled to be recognized with this award and represent locally focused, independent, employee-owned Oliver's Market," said Laurie Tuxhorn. "This award is truly a result of the great team of people we have at our Windsor store. It would not have been possible without their commitment and hard work."
Tuxhorn joined Oliver's Market in 1997 as a Checker. She progressed from there to work in all four stores, serving as POS Manager, Front End Lead, Grocery Lead, and was named First Assistant Store Director for Windsor when the store opened in 2016. She was named Windsor Store Director in 2017.
"Laurie's ambition, dedication, and leadership have been key strengths throughout her career at Oliver's Market," said Scott Gross, Oliver's Market General Manager. "Her success with our Windsor store exemplifies her hard work and commitment to excellence."
Statement From Progressive Grocer about Top Women in Grocery:
Beyond their membership in the powerful sisterhood of Top Women in Grocery, this year's class is also an integral part of the wider network of women and other underrepresented groups in all facets of the grocery industry, many of them working at demanding jobs with little recognition, who support and advise one another as they advance through their careers, breaking new ground as they shatter previously inaccessible glass ceilings. Learn more about the program here: https://progressivegrocer.com/2019-top-women-grocery-presented-progressive-grocer
About Oliver's Market
Established in 1988, Oliver's Market is an employee-owned, independent grocer serving Sonoma County, California from four locations in Santa Rosa (2), Cotati and Windsor. Oliver's Markets strive to offer customers the finest selection of natural, conventional, and specialty products. This mission begins with a commitment to support the community through hundreds of local partners including farmers and producers of food, beverage, and wellness products. Oliver's carries over 6,000 locally produced products, which account for 26% of sales annually. A member of the Sonoma County GoLocal Cooperative, Oliver's received "Green Business Certification" from the Sonoma County Green Business Program (2011) and a "Best Practice Award" from the Business Environment Alliance (2007). National recognition includes the Specialty Food Association's "Outstanding Retailers Award" in 2005 and 2013. Additionally, Oliver's was the featured Store of the Month in the December 2016 issue of Progressive Grocer Independent magazine and earned the 2017 Progressive Grocer Outstanding Independent Award in the multi-store category. In 2019, Oliver's won the Progressive Grocer Outstanding Independent Award for Local Focus in the multi-store category.
Locally, Oliver's has been named "Best Grocery Store" by North Bay Bohemian readers annually since 2000, and in 2015, 2016, 2017, and 2018, Oliver's won the "Best Local Produce" category in the Press Democrat's "Best of Sonoma County" awards program. In 2017 and 2018, they added "Best Local Grocery Store", "Best Butcher", and "Best Deli" to their "Best of" honors. Oliver's was named one of the "Best Places to Work in the North Bay" by North Bay Business Journal in 2016, 2017, and 2018, and received the "Inclusive Employer Award" from Down Syndrome Association North Bay in 2016. Oliver's Market became an Employee Owned Company (ESOP) and a Social Purpose Corporation in 2017. Learn more at www.oliversmarket.com.