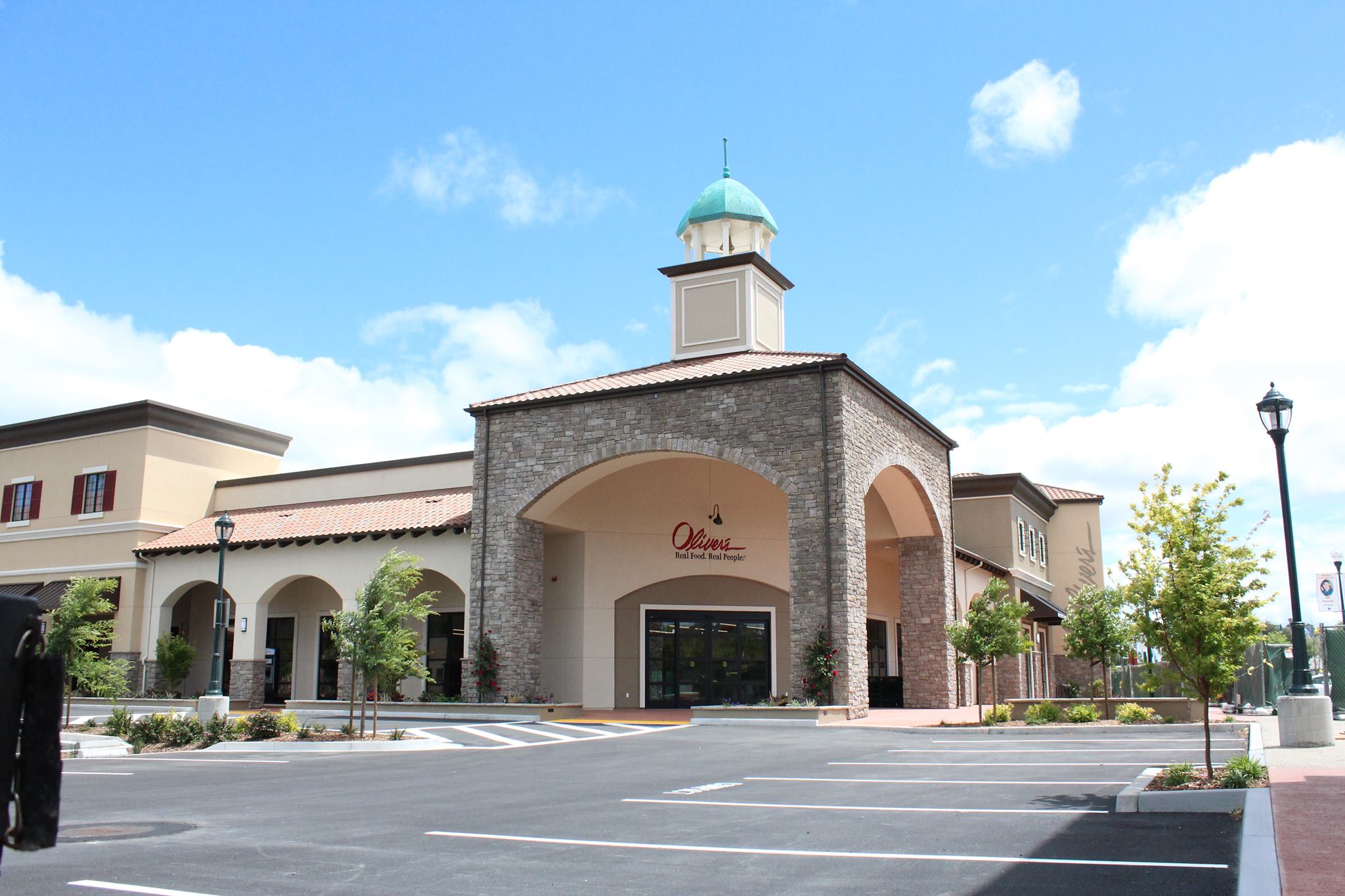 ---
Sonoma County grocer Oliver's Markets is opening their fourth store, located at 9230 Old Redwood Highway in Windsor's Bell Village on Wednesday, May 18. In addition to the traditional service departments and blend of conventional and natural grocery, the new store will include Tavern Off The Green, Oliver's first-ever tap room. Oliver's Windsor will be open daily from 7 a.m. – 10 p.m.
As part of the Grand Opening celebration, Oliver's will be introducing Windsor residents to many Sonoma County-based local farmers and food producers via food sampling and "Meet the Maker" appearances throughout May.
"Oliver's is well-known in Cotati and Santa Rosa where our other stores are located, but we know that Oliver's will be new to many people in this area. For us, since Windsor is both a great community and the gateway to Wine Country, we are customizing our offerings to serve both groups and hope they will appreciate what we have to offer," said Tom Scott, Oliver's CEO. "We are passionate about food and quality without being fancy, and we do everything we can to support the communities where we do business. We are excited to become a part of Windsor and northern Sonoma County Wine Country."
Full-service departments in Oliver's Market Windsor include Bakery, Meat & Seafood, Gourmet Cheese, Produce, Wellness, Deli & Prepared Foods, and Wine, Beer & Spirits. Tavern Off The Green will feature 24 predominantly local beers, wines, and ciders on tap and a pub-style menu. Customers may order from the menu or enjoy items purchased elsewhere in the store in the space. Local live music, brewer and winery tasting events, and other educational activities will also take place there, in addition to Happy Hours 4-6 PM Monday through Friday starting May 23, with special food and drink pricing.
About Oliver's Markets
Established in 1988, Oliver's Markets is a locally owned and operated grocer serving Sonoma County, California from three locations in Santa Rosa and Cotati, and a fourth Windsor location opening in May 2016. Oliver's Markets strive to offer the finest selection of natural, conventional, and specialty products. This mission begins with a commitment to support the community through hundreds of local partners including farmers and producers of food, beverage, and wellness products. Oliver's carries over 6,000 locally produced products, which account for 26% of sales annually. A member of the Sonoma County GoLocal Cooperative, Oliver's received "Green Business Certification" from the Sonoma County Green Business Program (2011) and a "Best Practice Award" from the Business Environment Alliance (2007). It was named "Best Grocery Store" by the North Bay Bohemian (2000-2015) and "Outstanding Retailers of 2013" by the Specialty Food Association. Learn more at www.oliversmarket.com.
---
Address: 9230 Old Redwood Highway, Windsor, CA 95492
Phone: 707/687-2050
Store Director: Scott Gross
Store Hours: Daily 7 AM – 10 PM
Tavern Hours: Sun-Weds: 11 AM – 8 PM Thurs-Sat: 11 AM – 9:30 PM
Groundbreaking Date: July 2015
Opening Date: May 18, 2016
Size: 34,766 square feet
Bell Village Center Ownership: Oakmont Senior Living
Construction Team
Architect: Sutti Associates
Builder: Structural Design Group
Electrical: Northern Electric
HVAC: IES HVAC
Plumbing: Rountree Plumbing
Refrigeration: ACR
Key Facts:
The Windsor store is Oliver's first 'ground up' store. Three other Oliver's Markets are located in Cotati, Rincon Valley and West Santa Rosa
It is the sole full-service grocery store on the west side of Highway 101 in Windsor, and is located in the Bell Village, with easy access to the Windsor Town Green and nearby neighborhoods
New features in this store include:
Tavern Off The Green, an in-store tap room serving local beer, wine, and cider on 24 taps with table service and pub-style menu
Full-service deli, produce, cheese, meats, gelato, sushi, bulk foods, taqueria, and wellness offerings
Large bakery with commissary kitchen to support catering and bakery production
Oliver's Customer Programs
Community Card: Oliver's supports local non-profits through their eScrip Community Card, donating 3% of every registered customer purchase to their school or charity of choice.
Senior Discount Day: Wednesdays from 7 AM – 4 PM, shoppers 60 years or older save 10% of their purchase
Website: www.oliversmarket.com
Contact: Sara Cummings – Sara@oliversmarket.com – 707/284-2017 x1