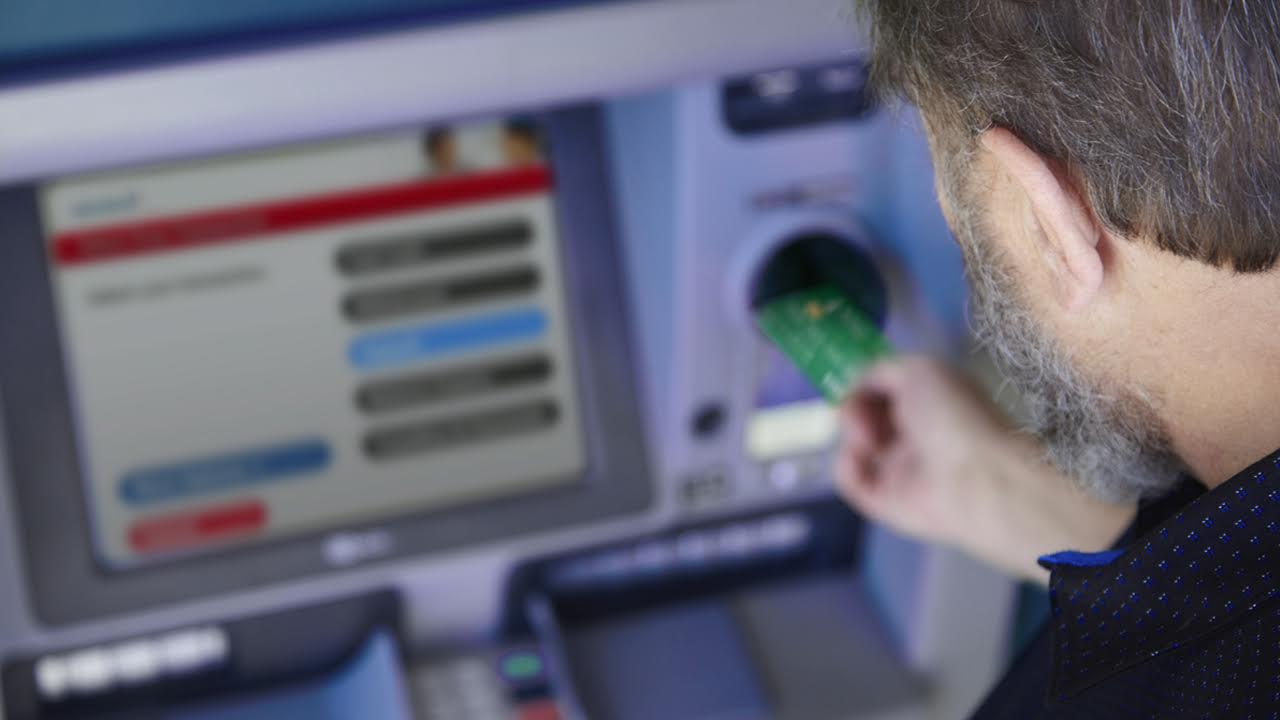 ---
People who bank at Redwood Credit Union (RCU) can now get cash at any U.S. ATM for free. As part of their continued commitment to enhancing banking convenience, RCU now reimburses ATM fees charged by bank and other ATM providers, when RCU members get cash.
"We're on a continuous journey to make banking easier and more convenient, so expanding free access to even more ATMs for our members is an important step," stated Brett Martinez, RCU's president & CEO. "It's a game changer. Now, in addition to RCU ATMs and 30,000 CO-OP network ATMs that are already free to our members, they can now use any ATM in the U.S. for free—that's pretty hard to beat in terms of convenience."
For members with an RCU checking account, the Credit Union will reimburse up to two bank or other ATM fees per month, and for members who also have an active RCU loan or credit card, the Credit Union will reimburse up to four ATM fees per month.
RCU has 40 free local ATMs in the North Bay and San Francisco and 30,000 free CO-OP network ATMs available nationwide including those in most 7-Eleven and Costco stores. This compares to approximately 17,000 Bank of America ATMs, 16,000 Chase bank ATMs, and 13,000 Wells Fargo ATMs (all of which are now available for free to RCU Members).
"There's a misperception that credit unions aren't convenient because we don't have branches on every corner," said Martinez, "but people who bank with us have access to one of the largest free ATM networks in the world, and now they can get cash just about anywhere in the U.S. for free. With this new benefit—combined with our free services like mobile and online banking, mobile wallet, bill pay, and RCUpay (mobile person-to-person payments)—we're confident we're providing convenience in banking."
RCU members who make transactions at non-RCU ATMs will see the bank or other ATM fee reimbursed within 24 hours. The fee rebate doesn't apply to ATMs at casinos and gambling establishments, or those outside the U.S.
For more information about RCU's ATM rebate program, visit www.redwoodcu.org/freeATMs.
---
About Redwood Credit Union
Founded in 1950, Redwood Credit Union is a full-service financial institution providing personal and business banking to consumers and businesses in the North Bay and San Francisco. RCU offers complete financial services including checking and savings accounts, auto and home loans, credit cards, online and mobile banking, business services, commercial and SBA lending, wealth management, investment and financial planning services, and more. The Credit Union also offers insurance and discount auto sales through their wholly-owned subsidiary. RCU is over $3.5 billion in assets and serves over 285,000 Members and has 19 locations including San Francisco and numerous branches throughout the North Bay, CA. For more information, please call 1 (800) 479-7928, visit www.redwoodcu.org, or follow RCU on Facebook at facebook.com/redwoodcu and Twitter at @Redwoodcu for regular news and updates.