RCU pays tribute to the credit union difference with local food bank donations, social media contests, and more
Oct. 5, 2017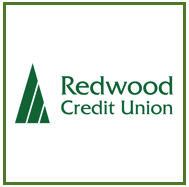 On October 19, 2017, Redwood Credit Union (RCU) will join credit unions worldwide to celebrate International Credit Union (ICU) Day, a time to pay tribute to the credit union difference and the important role credit unions play in their communities.

"Credit unions were founded on the concept of 'people helping people,' and International Credit Union Day helps raise awareness and celebrate the good that credit unions do for people and our community, from providing affordable banking and financial services, to offering free financial education and supporting our community," says RCU President and CEO, Brett Martinez.

Here are the ways RCU will be celebrating:

· Each time members use their RCU Visa® debit or credit card on October 19, RCU will donate 25 cents to local food banks in Sonoma, Napa, Marin, Lake, San Francisco, and Mendocino counties. Benefiting food banks include Redwood Empire Food Bank, Community Action Napa Valley (CANV), and the San Francisco/Marin Food Bank.

· October 16 through 20, visitors who like RCU's Facebook page will have chances to win cash prizes through daily credit union trivia contests.

· On October 19, RCU's 19 locations will celebrate ICU Day by providing snacks, kids' coloring pages, special giveaways, and more.

For additional details or to become a credit union member, please visit www.redwoodcu.org/icuday.

Credit unions are cooperatives, which means they're owned by their members, with each member having an equal share. Credit union earnings are returned to members through better rates, fewer fees, and access to competitive services such as a nationwide network of over 30,000 fee-free ATMs. Anyone can bank with a credit union; most credit unions are community-based, which means they can serve anyone living or working in a specific geographic region.

---

About Redwood Credit Union
Founded in 1950, Redwood Credit Union is a full-service financial institution providing personal and business banking to consumers and businesses in the North Bay and San Francisco. RCU offers complete financial services including checking and savings accounts, auto and home loans, credit cards, online and mobile banking, business services, commercial and SBA lending, wealth management and investment services, and more. The Credit Union also offers insurance and discount auto sales through their wholly-owned subsidiary. RCU has over $3.6 billion in assets and serves nearly 300,000 Members with full-service branches from San Francisco to Ukiah, more than 30,000 fee-free network ATMs nationwide, and free online and mobile banking. For more information, call 1 (800) 479-7928, visit www.redwoodcu.org, or follow RCU on Facebook at facebook.com/redwoodcu and Twitter at @Redwoodcu for news and updates.