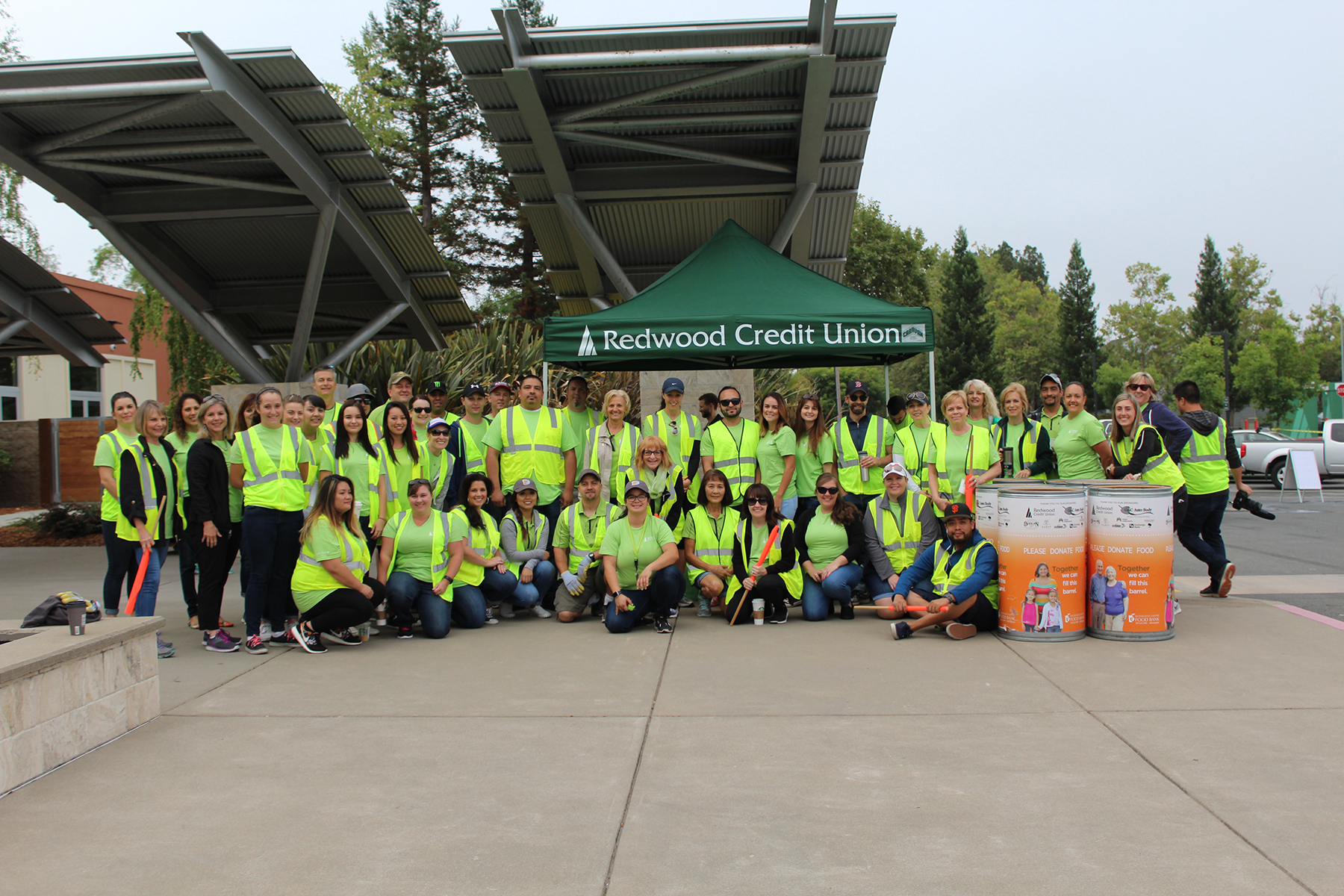 ---
Santa Rosa, Calif. – Redwood Credit Union (RCU) hosted a free Shred-a-Thon document shredding event for the Sonoma County community on Saturday, August 12th, 2017, at their Cleveland Avenue branch in Santa Rosa. Over 2,000 people attended the annual event– a 16% increase in attendance over 2016's event—and securely shredded old documents to protect against fraud and identity theft.
The shredding trucks, provided by Shred-IT, destroyed several tons of confidential paperwork at the event, while Conservation Corps North Bay collected 26,000 pounds of e-waste, such as old computers, monitors, printers, and cell phones—more than double what was collected last year. Additionally, 26 people attended the event's free seminar on preventing cybercrime.
"We're committed to our community's well-being, and that includes helping people keep their information secure. Shredding sensitive documents, such as old financial statements and bills, is one of the best ways people can protect themselves against identity theft," said Matt Martin, vice president of community and government relations. "We're always excited to provide this free service to the community, and this year's turnout was the biggest yet! To watch people drive away from the event knowing we've helped reduce their stress and worry is very rewarding."
Shred-a-Thon attendees also donated more than $3,500 and 165 pounds of food for the Redwood Empire Food Bank, which combined will help serve more than 7,100 meals to those in need.
RCU will be holding their final Shred-a-Thon of the year in Ukiah on September 9, 2017. For additional information, visit www.redwoodcu.org/shred.
---
About Redwood Credit Union
Founded in 1950, Redwood Credit Union is a full-service financial institution providing personal and business banking to consumers and businesses in the North Bay and San Francisco. RCU offers complete financial services including checking and savings accounts, auto and home loans, credit cards, free online and mobile banking, business services, commercial and SBA lending, wealth management and investment services, and more. The Credit Union also offers insurance and discount auto sales through their wholly-owned subsidiary. RCU currently has more than $3.5 billion in assets and serves 290,000 Members with full-service branches from San Francisco to Ukiah, more than 30,000 fee-free network ATMs nationwide, and free online and mobile banking. For more information, call 1 (800) 479-7928, visit www.redwoodcu.org, or follow RCU on Facebook at facebook.com/redwoodcu and Twitter at @Redwoodcu for news and updates.