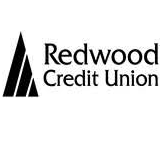 ---
Santa Rosa, Calif. – Redwood Credit Union (RCU) was named a finalist for the SilkRoad 2016 Golden Portal Award, which honors top achievement in new hire onboarding. RCU was named one of three finalists among 40 global nominees for leveraging its employee brand through an approachable and user-friendly new hire portal during a live broadcast from SilkRoad Connections 2016, the company's recent annual user conference.
The Golden Portal Award honors companies that understand the importance of the onboarding experience for new hires, and the way technology can streamline the paperwork and compliance process and how it can affect employee retention and strategic business outcomes.
"Redwood Credit Union has a strong company culture, and SilkRoad helps us seamlessly introduce new hires to the story behind our brand and our mission to serve the best interests of our Members, employees, and communities," said Kristina Derkos, senior vice president of administrative services at RCU. "We're honored to receive this recognition for our commitment to creating an immersive onboarding experience for our new hires."
RCU impressed judges with their onboarding efforts, which enable new hires to build excitement, cultivate knowledge, become impassioned to live the brand, and prepare to create lasting, positive experiences with credit union members.
About Redwood Credit Union
Founded in 1950, Redwood Credit Union is a full-service financial institution providing personal and business banking to consumers and businesses in the North Bay and San Francisco. RCU offers complete financial services including checking and savings accounts, auto and home loans, credit cards, online and mobile banking, business services, commercial and SBA lending, investment and financial planning services, and more. The Credit Union also offers insurance and discount auto sales through their wholly-owned subsidiary. RCU has $3 billion in assets and serves 265,000 Members, with full-service branches from San Francisco to Ukiah, more than 30,000 fee-free network ATMs nationwide, and convenient, free online and mobile banking. For more information, call 1 (800) 479-7928, visit www.redwoodcu.org, or follow RCU on Facebook and Twitter at @Redwoodcu for news and updates.
About SilkRoad:
SilkRoad's talent activation solutions enable HR professionals to establish a culture of continuous employee improvement, empowering workforces to achieve measurable business goals, and inform executives about how to leverage their people as a competitive advantage. SilkRoad helps put the employee at the forefront to orchestrate positive experiences with the business, catering to how and when they want to work to deliver impactful interactions that drive business performance. For more information, visit www.silkroad.com, follow on Twitter @SilkRoadTweets or call 1 (866) 329-3363 (U.S. toll free) or 1 (312) 574-3700.