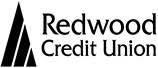 ---
Santa Rosa, Calif. — Throughout the month of April, Redwood Credit Union (RCU) is celebrating National Credit Union Youth Month with two contests for youth. Both contests promote this year's theme, Pump up the Savings, which encourages children and teenagers to develop good saving habits.
Members age 12 and under are invited to enter the Pump up the Savings coloring contest. Coloring sheets may be picked up at any of RCU's branches or downloaded online at www.redwoodcu.org/youthmonth. One winner will be chosen from each of RCU's 16 branches and will receive a $25 deposit in their savings account.
Members age 13-17 are invited to enter a 150-word essay contest by writing about a financial goal they are working towards or have already achieved. One winner will be chosen from each RCU branch and will receive a $50 deposit in their savings account. One grand prize winner will also have their entry published in RCU's quarterly Jr. Partner teen newsletter.
"Through our youth account programs, and the many educational resources and events we offer, such as our teen Bite of Reality fairs, we believe introducing kids to basic money management concepts early helps them develop money skills that will benefit them throughout their lives," says Robin McKenzie, Senior Vice President at Redwood Credit Union.
As part of RCU's ongoing effort to help children and teens develop healthy financial habits, RCU recommends that parents help kids implement a "save, spend, share" approach:
· Save - Set a savings goal: Teach kids the significance of saving money by having them set a specific savings goal and track their progress through a chart or savings journal.
· Spend – Determine wants vs. needs: Remind kids to ask themselves before they spend, "Is this something I want or something I need?" This helps them to thoughtful spending habits.
· Share - Donate money to a cause: Encouraging charitable giving demonstrates the value of helping others.
Savings tips for kids and teens are also available through RCU's Googolplex web portal, which features stories, interactive games, videos, and other content designed to help kids and teens learn smart money habits. The site is available by visitingredwoodcu.org/youth and clicking the Googolplex link.
For more information about Youth Month, including contest submission guidelines, visit www.redwoodcu.org/youthmonth. To learn more about RCU's youth account savings programs, visit www.redwoodcu.org/youth.
About Redwood Credit Union
Founded in 1950, Redwood Credit Union is a full-service financial institution providing personal and business banking to consumers and businesses in the North Bay and San Francisco. RCU offers complete financial services including checking and savings accounts, auto and home loans, credit cards, online and mobile banking, business services, commercial and SBA lending, investment and financial planning services, and more. The Credit Union also offers insurance and discount auto sales through their wholly-owned subsidiary. RCU has $2.9 billion in assets and serves over 260,000 Members with full-service branches from San Francisco to Ukiah, more than 30,000 fee-free network ATMs nationwide and convenient, free online and mobile banking. RCU can be followed on Facebook at facebook.com/redwoodcu and on Twitter at @Redwoodcu. For more information, please call 1 (800) 479-7928 or visit www.redwoodcu.org.