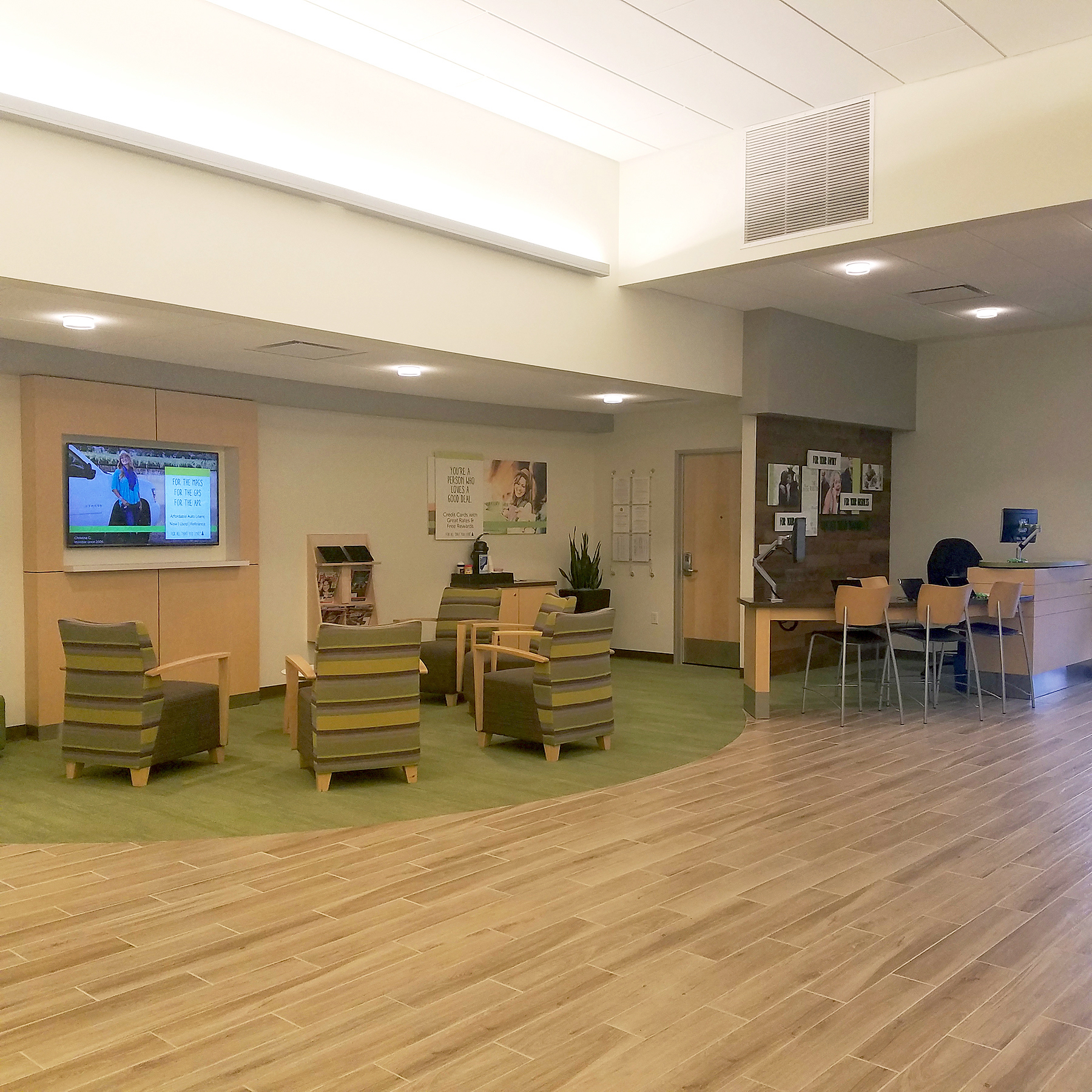 ---
Petaluma, Calif. – Redwood Credit Union (RCU) announces the completion of their remodeled Petaluma branch, located at 301 N. McDowell Blvd.
Designed to better accommodate the changing ways people do their banking, the full-service branch features a technology bar for members to access online banking and information; three 24‐hour access ATMs; knowledgeable branch staff to assist with new accounts, loans, and financial wellness; and a children's activity area. Investment and insurance representatives are also on hand to assist members. The branch is open Monday through Friday, 9 a.m. to 6 p.m. and Saturdays, from 9 a.m. to 4 p.m.
"Our updated Petaluma branch is designed to provide an experience that goes beyond everyday banking: it's a comfortable environment where people can get personalized help with their overall financial wellness—from money management, to home and auto loans, to long-term financial planning," said Jana Boyle, RCU's Petaluma branch manager. "We're excited that these changes will allow us to better serve the financial needs of our members and the Petaluma community."
The Petaluma branch is the fourth RCU branch to be remodeled with a more open layout and technology features. The Credit Union's Rohnert Park and Sonoma branches were remodeled in 2015, while the Mendocino Ave branch in Santa Rosa was updated in 2016. RCU plans to roll out updates to the rest of its branch network over the next few years.
---
About Redwood Credit Union
Founded in 1950, Redwood Credit Union is a full-service financial institution providing personal and business banking to consumers and businesses in the North Bay and San Francisco. RCU offers complete financial services including checking and savings accounts, auto and home loans, credit cards, online and mobile banking, business services, commercial and SBA lending, wealth management and investment services, and more. The Credit Union also offers insurance and discount auto sales through their wholly-owned subsidiary. RCU has $3.4 billion in assets and serves over 280,000 Members with full-service branches from San Francisco to Ukiah, more than 30,000 fee-free network ATMs nationwide and convenient, free online and mobile banking. For more information, call 1 (800) 479-7928, visit www.redwoodcu.org, or follow RCU on Facebook at facebook.com/redwoodcu and Twitter at @Redwoodcu for news and updates.