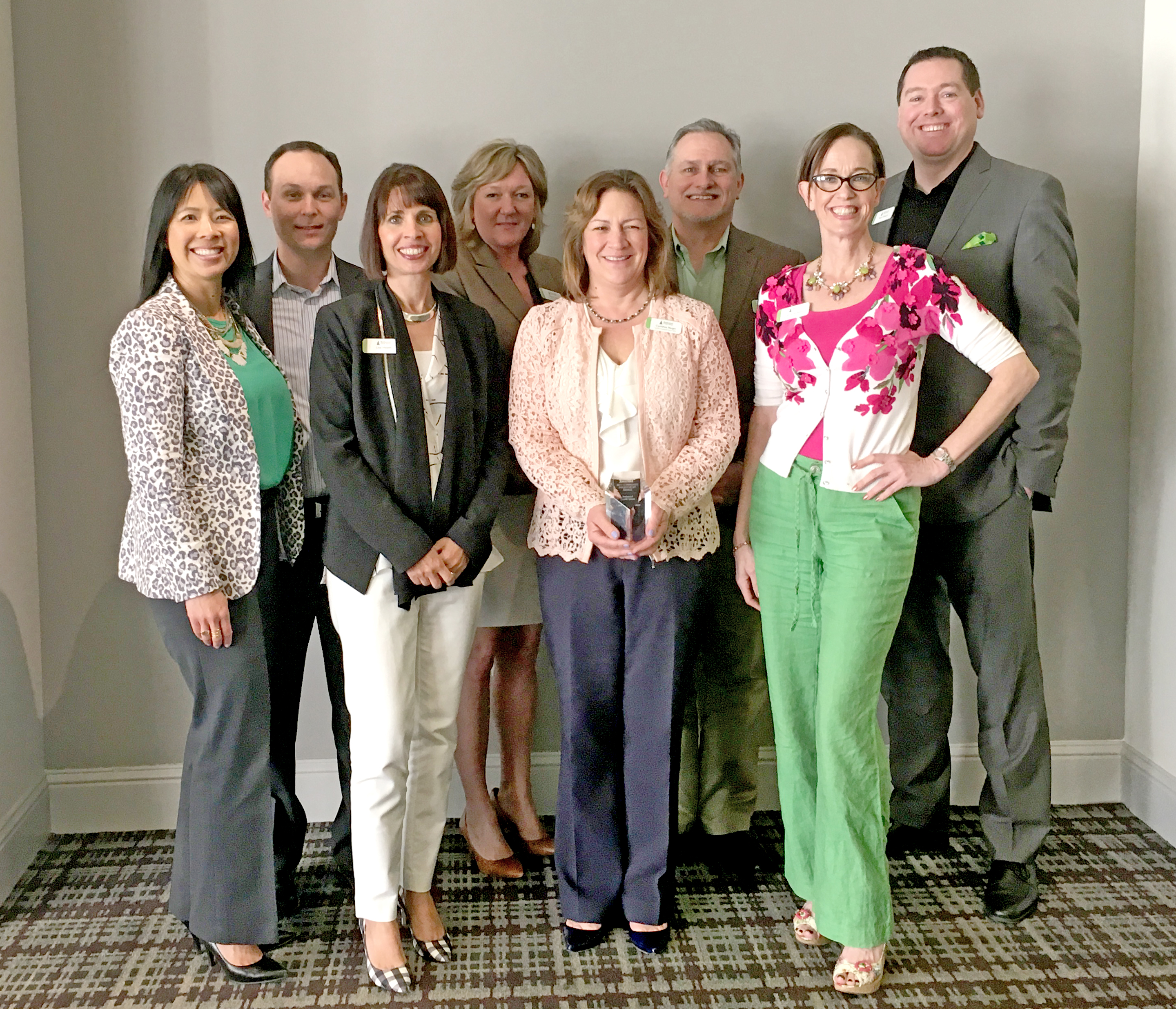 ---
Santa Rosa, Calif. – Redwood Credit Union (RCU) recently received a Community Philanthropy Award for their extensive support of nonprofits and community groups in the North Bay. Sponsored by the North Bay Business Journal, the award recognizes local companies who give back to the local community, not out of obligation, but out of a deep and inspiring commitment to helping others.
"RCU is very honored to receive this award," said RCU President and CEO, Brett Martinez. "Giving back to our local communities is an integral part of who we are as an organization, and our employees regularly say that our community programs are one of the top things they love about working for RCU."
In 2016, RCU provided more than $2.8 million in support, and 4,100 volunteer hours to nearly 350 local nonprofits and community groups, including raising over $25,000 for Human Race events sponsored by the local volunteer centers, and over $105,000 to the local United Way; both of these efforts allow employees to fundraise for the nonprofits of their choice.
Providing free financial education is a guiding principle of credit unions and in 2016, RCU presented 63 free educational programs to more than 2,500 community members to help increase financial literacy. Bite of Reality is one of the most popular programs providing 1,779 North Bay teens at 25 schools with a fun and educational simulation of the money-management challenges adults face daily, such as paying for housing, transportation, and childcare. Last year, RCU also launched a new online financial wellness center featuring learning modules, videos, podcasts, articles, and interactive tools to assist people in achieving financial wellness.
Helping people combat fraud and identity theft is also a focus for RCU, and the company holds annual free community Shred-a-Thon events for people to securely dispose of sensitive documents. In 2016, the Credit Union held shred events at four North Bay locations, providing a way for over 3,200 people to securely dispose of 105,000 pounds of documents.
"Helping others is what truly fulfills and inspires us," said Martinez. "We're focused on people — not profit — and driven by the spirit that great things can be achieved when people come together for the common good."
---
About Redwood Credit Union
Founded in 1950, Redwood Credit Union is a full-service financial institution providing personal and business banking to consumers and businesses in the North Bay and San Francisco. RCU offers complete financial services including checking and savings accounts, auto and home loans, credit cards, online and mobile banking, business services, commercial and SBA lending, investment and financial planning services, and more. The Credit Union also offers insurance and discount auto sales through their wholly-owned subsidiary. RCU has $3.4 billion in assets and serves over 280,000 Members with full-service branches from San Francisco to Ukiah, more than 30,000 fee-free network ATMs nationwide, and convenient, free online and mobile banking. RCU can be followed on Facebook at facebook.com/redwoodcu and on Twitter at @redwoodcu. For more information, please call 1 (800) 479-7928 or visit www.redwoodcu.org.