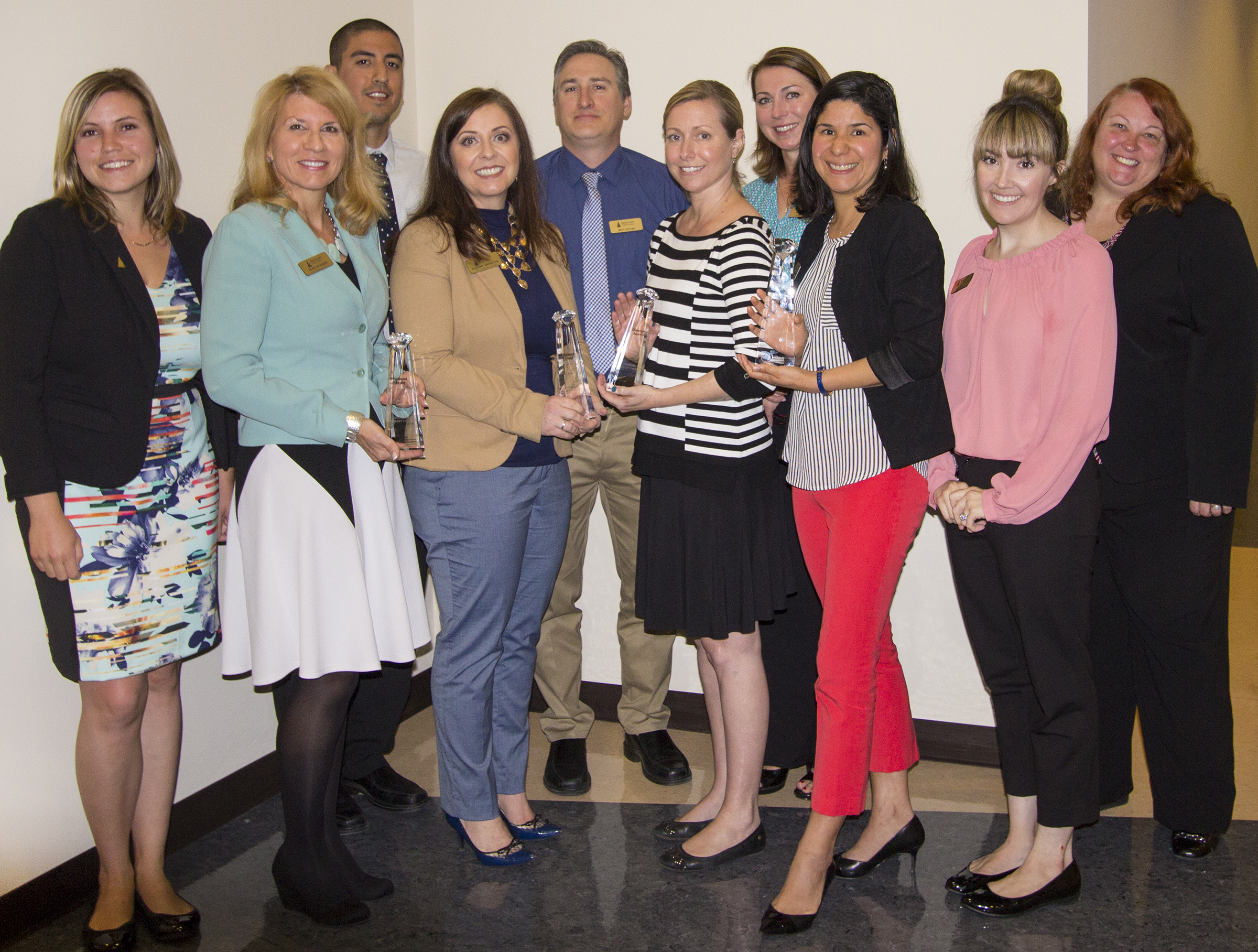 ---
Santa Rosa, Calif. – Redwood Credit Union (RCU) recently received four Diamond Awards at the annual Credit Union National Association (CUNA) Marketing & Business Development Council conference in Anaheim, Calif. RCU's Marketing Department was recognized in four categories, including:
· Brand/Corporate Identity –RCU's brand articulation and refresh, completed in 2015
· Video – video testimonial from business member Steel + Lacquer
· Electronic marketing campaign – Visa credit card segmented email campaign promoting card activation and rewards
· Complete campaign – geo-targeted wealth management/investment services campaign to drive increased awareness of RCU's investment services and advisors. This award was deemed "Best in Category," which means RCU's campaign was considered best in class, among all other entrants in the complete campaign category.
"We're honored to be recognized as CUNA Diamond Award winners for our marketing efforts. I'm very proud of our hard-working marketing team for their effective execution of our brand and promotional programs that help educate RCU Members and our communities about the many benefits of switching to Redwood Credit Union," said Robin McKenzie, RCU's Senior Vice President of Marketing and Communications.
Considered the most prestigious annual credit union industry competition, the Diamond Awards recognize and reward creative excellence and outstanding results.
The brand/corporate identity award was received for exceptional execution of RCU's brand strategy, which was completed in 2015. The Credit Union undertook extensive research including Member, community, staff, and Board focus groups and online surveys in order to gain input, insights and to better understand perceptions of RCU's brand. This information was then used to refresh and enhance RCU's already strong brand. Results included articulated brand guidelines that include a clarified brand promise and tagline, updated fonts and color palette, redesigned collateral such as business cards and letterhead, and an overall updated look and feel for RCU's communications, marketing and promotions. The enhanced brand has also been integrated into RCU's new branch model that's been rolled out to several of their 16 branches throughout the North Bay and San Francisco, and in the Credit Union's mobile and online banking, websites and ATMs. Feedback from Members, staff and the community regarding RCU's brand has been very positive.
RCU's promotional video for business member Steel + Lacquer salon received an award for best video, and it was promoted via RCU's YouTube channel, member testimonial page, website homepage, and digital advertising. The video can be seen on RCU's YouTube channel here: https://youtu.be/WKbZv6ditlE
An award for electronic marketing was awarded to RCU's segmented Visa email campaign, which resulted in a 4% increase in credit card activation.
RCU also received a "Category's Best" Diamond Award for their geo-targeted wealth management/investment services campaign, which reached 10 regions/branch locations and featured RCU's licensed CFS financial advisors.
About Redwood Credit Union
Founded in 1950, Redwood Credit Union is a full-service financial institution providing personal and business banking to consumers and businesses in the North Bay and San Francisco. RCU offers complete financial services including checking and savings accounts, auto and home loans, credit cards, online and mobile banking, business services, commercial and SBA lending, wealth management, investment and financial planning services, and more. The Credit Union also offers insurance and discount auto sales through their wholly-owned subsidiary. RCU is nearly $3 billion in assets and serves over 260,000 Members with full-service branches from San Francisco to Ukiah, more than 30,000 fee-free network ATMs nationwide, and convenient, free online and mobile banking. For more information, call 1 (800) 479-7928, visit www.redwoodcu.org, or follow RCU on Facebook at facebook.com/redwoodcu and Twitter at @Redwoodcu for news and updates.