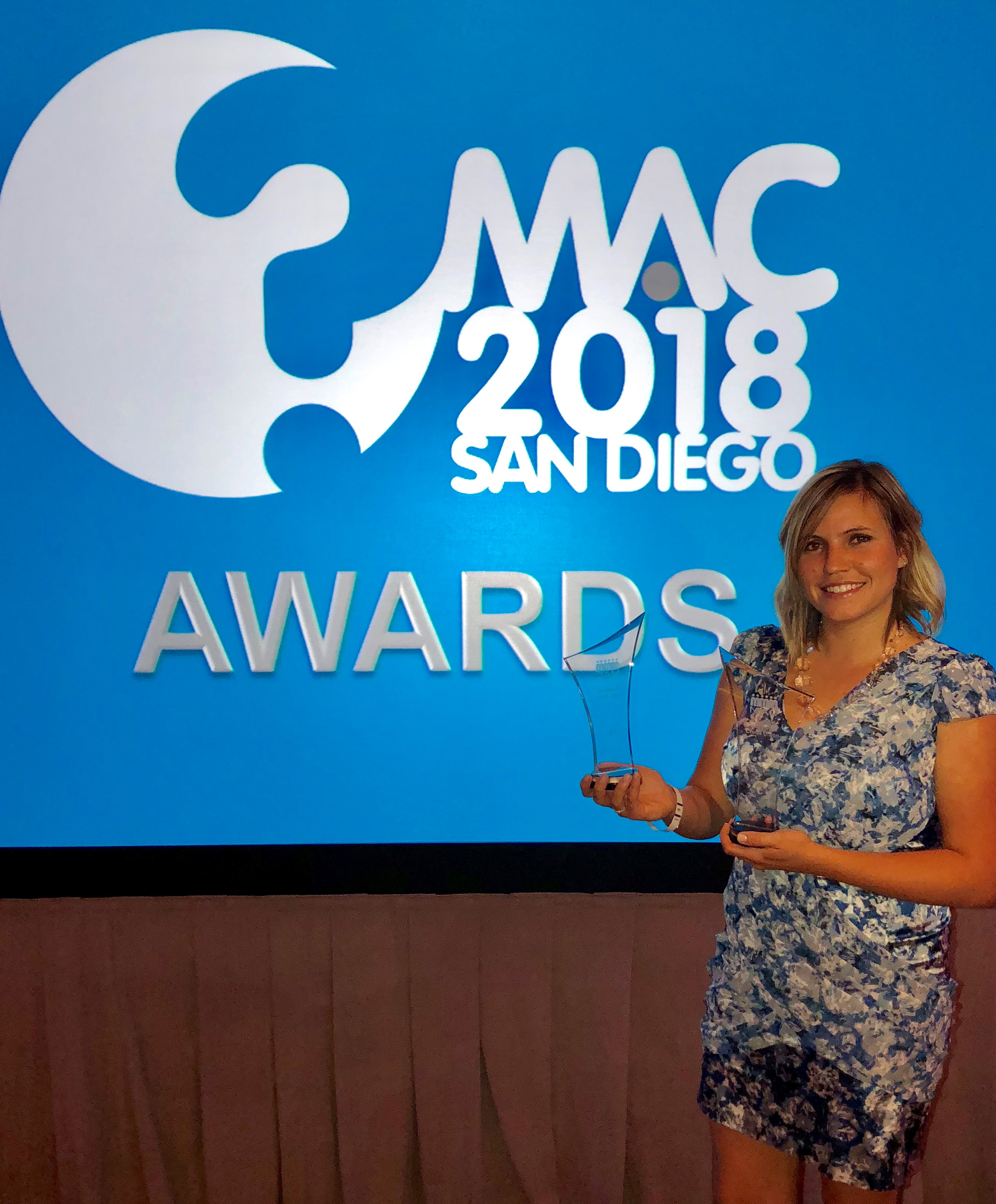 ---
Santa Rosa, Calif. – Redwood Credit Union (RCU) received three awards for their marketing efforts at a ceremony in San Diego on May 31, 2018. Awarded by the Marketing Association of Credit Unions (MAC), these awards recognize outstanding marketing achievements in the credit union community.
RCU received a gold award in the Community Engagement category for providing significant support to North Bay communities during a time of serious crisis—the October 2018 fires. In partnership with California State Senator Mike McGuire and the local newspaper The Press Democrat, the Redwood Credit Union Community Fund collected and distributed more than $32 million dollars in donations to support immediate needs of fire survivors.
The silver award was given to RCU in the Outdoor category, for its welcoming, house-shaped mortgage loan billboard that read, "Home Sweet Loan."
In the Product Development category, RCU won the bronze award for RCUpay, Redwood Credit Union's free person-to-person (P2P) payment service. RCUpay was developed in-house to allow RCU members to pay each other instantly, as well as allowing members to pay anyone with a U.S. bank account.
"I work with a very talented team," said Robin McKenzie, RCU's Senior Vice President of Marketing and Communications. "Whether it's to support members in times of crisis or to help them achieve financial goals, such as a first home, this team pulls together to educate and inform in a fun and fresh way. We're honored to have received these awards."