By: Terry Garrett
Oct. 25, 2010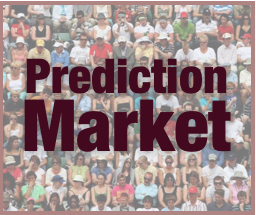 GoLocal has created a prediction market for the Santa Rosa City Council election. It's open to the public. Click here to participate.
How it works
The prediction market works like this: you set up a free user account (about a minute), then buy a 'answer' stock, yes or no, for a candidate running for City Council. Don't worry, it's not real money, we're giving you play money to buy stock in your answer. This is a chance to express your opinion and declare your degree of confidence in your opinion. Plus you can sell your answer stock and buy another all the way up to close of market on November 2nd at 9 a.m.. GoLocal is the market-maker, so we automatically buy your stock when you sell it. Once you set up your user account, there is a great tutorial on the prediction market site about how it works.
Prediction markets have been around for quite awhile, the first being the Iowa State prediction market for elections. They tend to be more accurate than opinion polling, since participants are declaring a confidence of opinion, and you can change your opinion throughout the life of the market.
Also, it's just dang fun. Remember to vote on November 2. Play the market now and see how well you did in your predictions.