---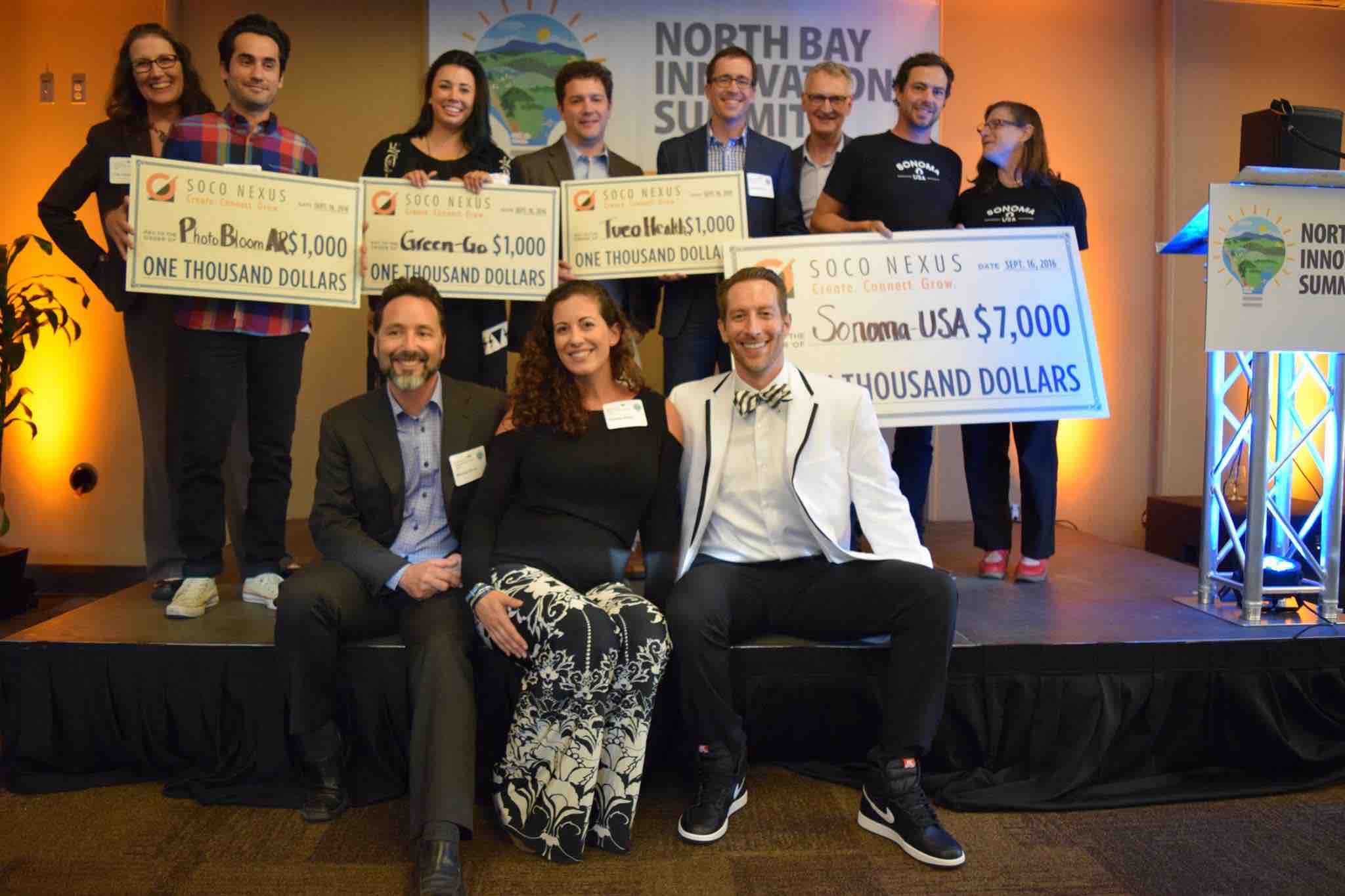 This year the 8th Annual North Bay Innovation Summit took a turn toward the raucous. With a DJ and hoots and hollers from the crowd, 13 startups competed for the honor of being the North Bay's Top Innovator. "We really want to celebrate the hard work and bravery of the presenters. Having a deadline looming helps them sharpen up their understanding of their own business. Hopefully, the energy from [MC Alex Alpert] and the audience helps keep it loose and positive. We want them to learn and to have fun. The whole day is for the startups," says SoCo Nexus' new Executive Director, Michael Giotis, one of the event organizers.
Startups were represented in four categories: Food & Ag; Web, SaaS, Web, IoT, Cloud, Social Media; Healthcare & Med Tech; and Clean Tech. Each company had 3 minutes to present their product or service, followed by 5 minutes of questions from judges representing experts in the four categories. The judges selected a winner from each category who then had 1 minute to tell the audience why they should be named the Top Innovator—and be awarded the $7000 grand prize. After the 1 minute pitches, there was a scramble as the audience members enthusiastically cast a vote with their "Innovator Bucks" for their favorite startup. Green-Go cactus water, PhotoBloomAR augmented reality gifts, and Tueo Health each won their respective categories and took home $1000 each. And the big winner was Sonoma-USA from the Clean Tech category, winning $7000 and recognition as the Top Innovator.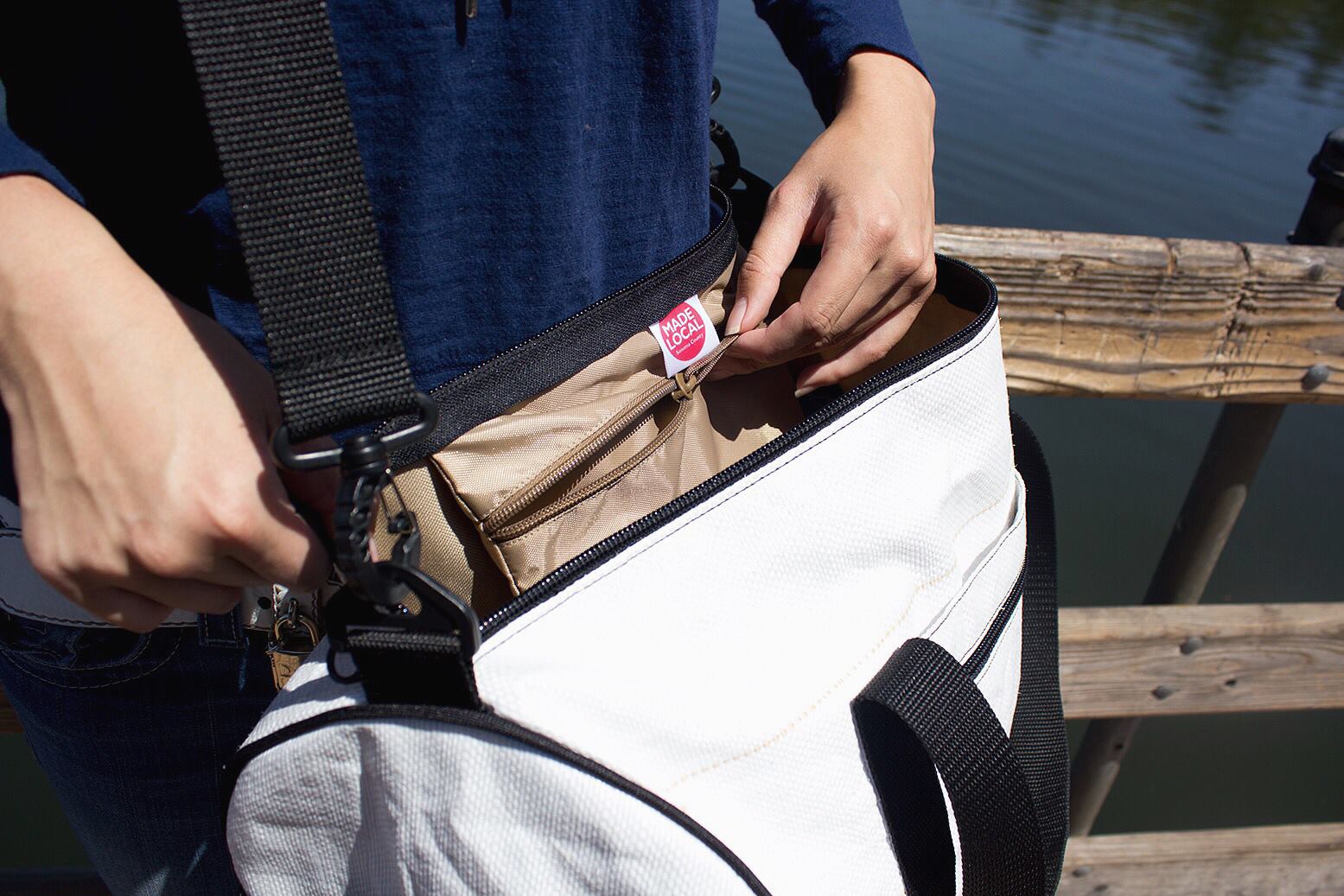 Sonoma-USA minimizes commercial waste by diverting post-production and packaging materials to the production of luggage and accessories. The quirky bags are often requested by corporate customers as swag and employee appreciation gifts. "Our business model is a win-win-win, for local businesses who can divert some of their waste to us, for Sonoma-USA since we get to grow our local workforce and work with unique materials that come with a unique story, and for the customers who receive one-of-a-kind, locally made products," says CEO Steffen Kuehr who founded the company this year.
The North Bay Innovation Summit is hosted every September by SoCo Nexus, a business incubator and startup support community based out of SOMO Village in Rohnert Park.
---
---
About SoCo Nexus
The mission of SoCo Nexus is to create high value jobs in the North Bay by enabling and accelerating the success of technology startups. As the North Bay's first business incubator, SoCo Nexus is a non-profit organization providing facilities, support and mentoring to the region's entrepreneurs. SoCo Nexus is presently focused on four sectors of the North Bay business ecosystem: sustainable resources, medical technology, cloud based technology, and manufacturing, though all innovators, startups and entrepreneurs are welcomed.
SoCo Nexus is located at the heart of Sonoma Mountain Village, North America's first One Planet Community. www.soconexus.org