Local success story about The Nectary and owner Gia Baiocchi, courtesy of Working Solutions
Dec. 11, 2017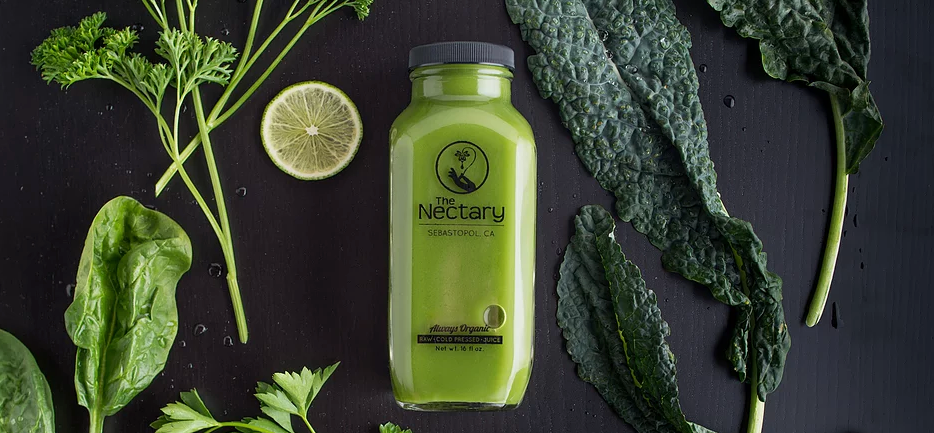 Local success story about The Nectary and owner Gia Baiocchi, courtesy of Working Solutions:
The Entrepreneur
Gia was born with a passion for building community. Gia had been living in Hawaii, where she co-owned a successful restaurant for many years. When she moved back to her hometown of Sebastopol, California, she brought back a desire to start a new business. Things fell into place when she found the perfect location, idea, and community at The Barlow. The Nectary, a health bar providing delicious juices, smoothies and healthy snacks, launched to provide the community with nutritious creations of pure food and drink.
The Challenge
Thanks to her prior business, Gia had the technical tools, as well as the charisma, to run a successful business. However, she soon realized that the small space that she had been able to secure with the help of savings, would not be enough to bring The Nectary to its full potential. Gia found the ideal production kitchen, only steps away. All she needed was capital injection to get The Nectary running at a higher capacity to meet growing demand.
The Solution
The Nectary received a $40,000 loan in 2015 and another $15,000 loan in 2016 from Working Solutions. This capital was enough to help her secure the production kitchen. With the production kitchen, Gia is able to produce a lot more delicious nectars and food to satisfy the exploding demand in her community.
The Business Result
The Nectary has strong community support. Gia has built an incredible team, allowing her employees to thrive and find their own niche within the business. As a result, the business can run even when Gia isn't physically there. The Nectary is buzzing 7 days a week with recurring and new customers. Further, with the business consulting assistance Working Solutions gave Gia, she was able to apply for an SBA loan this year, which has helped her open a second location in Healdsburg. Gia lives by the philosophy that when things feel right, you have to find a way to follow them and enjoy them, and eventually everything will work out. With her second location now in the works, The Nectary has been a huge hit!
---

As a nonprofit, Working Solutions is different from traditional lenders in that they offer capital and free comprehensive business consulting to their borrowers. They also have a special Emergency Relief Loan Program for businesses affected by the recent wildfires. More information can be found on their website: www.workingsolutions.org.