---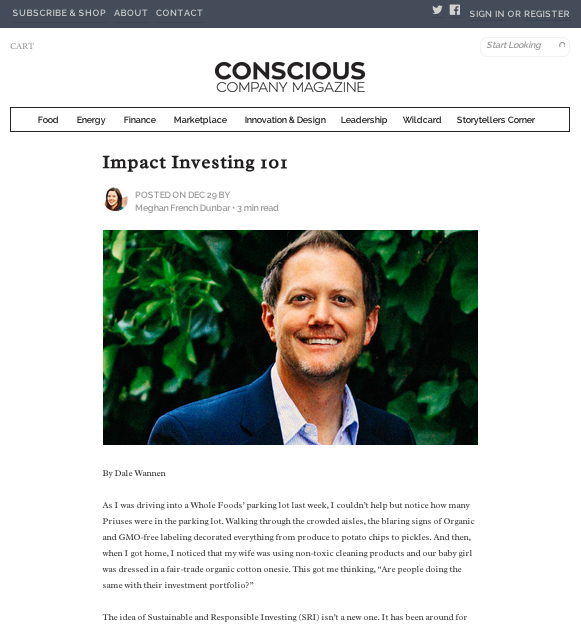 GO LOCAL member and CEO Dale Wannen of Sustainvest Asset Management was recently featured in the newly launched, nationally distributed Conscious Company Magazine.
By Dale Wannen
As I was driving into a Whole Foods' parking lot last week, I couldn't help but notice how many Priuses were in the parking lot. Walking through the crowded aisles, the blaring signs of Organic and GMO-free labeling decorated everything from produce to potato chips to pickles. And then, when I got home, I noticed that my wife was using non-toxic cleaning products and our baby girl was dressed in a fair-trade organic cotton onesie. This got me thinking, "Are people doing the same with their investment portfolio?"
To read the rest of the story at www.consciouscompanymagazine.com, go here.