See TeeVax and other GoLocal businesses at the 18th Annual Fall Home Show, the one-stop shopping experience for home improvement and fix up needs.
Sept. 12, 2012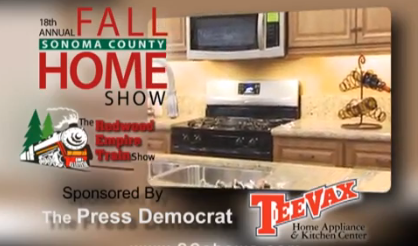 GoLocal member TeeVax Home Appliance and Kitchen Center is helping make the Home Show happen as a co-sponsor. The Home Show, held at the Sonoma County Fairgrounds, is a great family experience with fun shopping, good food, easy access and parking. The Train Show is also included with Home Show admission, so it's fun for the whole family.
Read more about why thousands of people attend each year, if you haven't been there before.