A bit of lore and a post-industrial success story.
By: GO LOCAL Staff
Nov. 16, 2012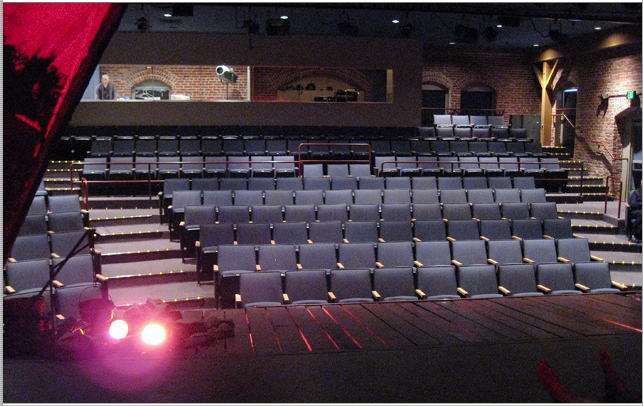 Ever wonder how the 6th St. Playhouse, Santa Rosa's premier theater arts venue and longtime GoLocal member, got its start, and how a humongous old fruit packing factory morphed into one of the finest theater spaces north of SF? It's featured in David Templeton's recent article in the online journal "Theatre Bay Area".
Central figure in Templeton's story is architect Paul Gilger, who in 2005 took on the challenge of creating a modern, attractive medium-sized theater out of a huge industrial plant sitting on top of a five-foot-thick slab of solid concrete. It was a masterful achievement. And as thousands of happy theater-goers will attest, we are hugely fortunate to have a facility of this quality, populated by a theater company of such dedication and talent, playing for us in such a charming space so close to home.
Read the whole article here.
GoLocal salutes the 6th St. Playhouse. We wish its players, directors, and support staff continuing joyous success in their classy digs!