About
Think back to the time when women were just entering the workforce in large numbers, armed with shoulder pads, perms and pant suits, hopes and expectations.
9 to 5 is a tale of three such women.
9 to 5 is full of great music and funny moments, but it also exposes how much work is left to be done to achieve equality. It's our hope that when you walk out of the theater humming songs from the show, you just might be moved to take action!
Thursdays, Fridays, Saturdays 7:30pm Saturdays & Sundays 2pm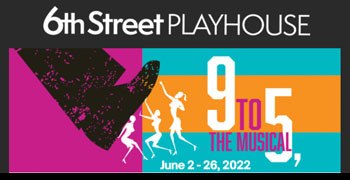 June 2, 2022 — June 26, 2022