Stacy Mitchell
Stacy Mitchell is a senior researcher with the New Rules Project and directs its initiatives on community banking and independent business.
Stacy has served as an advisor to numerous community and small business organizations, and has helped cities and states implement new land use and economic development policies that curb the power of big-box retailers and strengthen locally owned businesses.
Her latest book, Big-Box Swindle: The True Cost of Mega-Retailers and the Fight for America's Independent Businesses (Beacon Press, 2006), has appeared on several top-ten lists and was described by Bill McKibben as "the ultimate account of the single most important economic trend in our country."
Stacy is frequently interviewed by news media and has contributed articles to a variety of publications, including Business Week, The Nation, Grist and others. She also writes about banking issues for The Huffington Post and produces The Hometown Advantage Bulletin, a popular monthly newsletter.
An engaging speaker, Stacy has given presentations for many organizations, including the American Booksellers Association, American Planning Association, National Main Street Center, and National Trust for Historic Preservation. See details of upcoming speaking engagements.
In addition to her work with the New Rules Project, Stacy chairs the American Independent Business Alliance and is a founding board member of the Portland Independent Business & Community Alliance. She lives in Portland, Maine.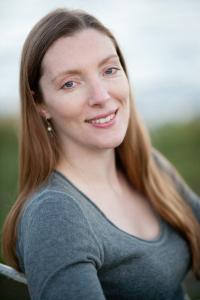 ---
Stories by Stacy Mitchell
Stacy Mitchell from the Institute for Local Self-Reliance breaks it down. Public Policy matters if we want significant changes in building local economies.
Local ownership ensures that important decisions are made locally by people who live in the community and who will feel the impacts of those decisions.
...and Survive Climate Change.
An annual survey has found that independent businesses experienced solid revenue growth in 2012, buoyed in part by "buy local first" initiatives and growing public interest in supporting locally owned businesses.
Walmart is on track to claim one-third of food sales within five years. Here's a look at how Walmart has dramatically altered the food system — triggering massive consolidation, driving down prices to farmers, and leaving more families struggling to afford healthy food.
She is a frequent contributor to this website and we always eagerly await her insights into discovering the essence of our economic woes and how to fix them.
When policymakers debate anything having to do with economic development — approving a new big-box store, say, or handing out tax breaks to large companies — most don't imagine that the decision will have any effect on such things as voter turnout or the prevalence of chronic disease.
Not just the recession: What our banking system has to do with our unemployment crisis, and what we can do about it.
The results of a new study suggest that the key to reversing the long-term trend of stagnating incomes in the U.S. lies in nurturing small, locally owned businesses and limiting further expansion and market consolidation by large corporations.