Terry Garrett
Terry Garrett has been the co-managing member of Sonoma County GO LOCAL and Sustaining Technologies since 2009.
He also serves as a member of the Sonoma County Food System Alliance and as a board member of Sonoma County Economic Development Board and also on its Cannabis Task Force.
Prior to his work in local economic development, he published local newsweekly newspapers and magazines, and developed marketing programs for local retailers and restaurants. Currently he is co-publisher of the local food industry magazine, Made Local.
Contact: t.garrett@golocal.coop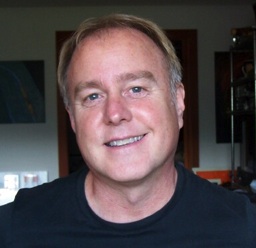 ---
Stories by Terry Garrett
Umair Haque is Director of the Havas Media Lab, a new kind of strategic advisor that helps investors, entrepreneurs, and firms experiment with, craft, and drive radical management, business model, and strategic innovation.
One of GoLocal's goals is assisting education of community economics so that we can reclaim local economic power. An important aspect begins with you and your personal economics. How do you earn and spend your money?
Author Douglas Rushkoff speaking at Web 2.0 expo and conference in San Francisco in April 2009. He covers corporatism and local currencies.