Dec. 24, 2013
Why Join GO LOCAL?
Let some of our members tell you why with their testimonials.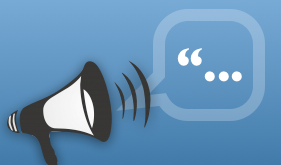 GO LOCAL is a marketing network for locally owned independent businesses. Members work together using a shared brand and a Rewards Card to increase sales. For a list of member benefits, click here.
---
If you're ready to join or renew and want to skip the information below, just go to the registration page to start, or log in (upper right of website) if you already have a golocal.coop user account.
---
4 Tiers of Business Membership in 2015
GO LOCAL membership includes Shared Brand licensing, offering electronic or "show your card" Rewards, media offers, and other resources.

Ready to GO?
First, verify your business meets our member criteria.
Business is privately held (not publicly traded).
50% or greater of the business owners live in Sonoma County.
Business corporate headquarters are in Sonoma County.
Business makes independent decisions regarding the name and look of the business, as well as all business purchasing practices and distribution.
Business pays all its own rent, marketing expenses and other expenses.
---
Sign up now:
EITHER
Join ONLINE via PayPal:

click here

.
Set up a user account, make your annual dues payment via PayPal, and then you'll be redirected to your account page to create your online business listing.
Join via PAPER APPLICATION AND CHECK:

click here

.
Download and print the PDF application, complete it and mail it in with your annual dues payment.
---
Membership begins on your join date and renews on that date annually.
---

Ready to Advertise?

Reserve your space for GO LOCAL advertising here.
---
These pages provide an overview of all GO LOCAL program features and benefits.
---
How Our $10 Million Shared Brand Gets Results
Watch this video and read more here to see and hear members describe the benefits they've received using GO LOCAL Shared Branding.
What Tom Scott of Oliver's Market has to say about the effectiveness of GO LOCAL membership:
"Sales of local products have grown about 35% in the past two years—about twice as fast as non-local products. It's (GO LOCAL) been amazingly good for business."
GO LOCAL's marketing goal is to shift purchasing of goods and services from non-local to local businesses.
The greater our brand value, the greater our influence to shift behavior. We don't ask people to buy more of anything. We do ask that they make a conscious choice—local first.
Our group advertising programs like
Made Local
,
Bank Local
and
Rewards Card
concentrate the power of our shared brand to accomplish more than any one member could do alone.
---
Rewards Card Helps Measure Your Results and Engage Your Customers
Watch this short video to learn how Rewards Card and GO LOCAL Bucks Work. Once you become a GO LOCAL member, then you can set up merchant participation with the GO LOCAL Rewards Card.