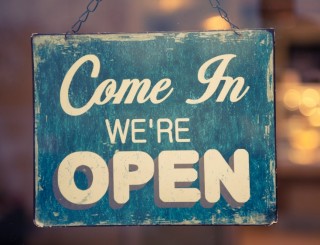 ---
MINNEAPOLIS, MN (Feb. 6, 2013) – An annual survey has found that independent businesses experienced solid revenue growth in 2012, buoyed in part by "buy local first" initiatives and growing public interest in supporting locally owned businesses.
But the survey also documented significant challenges facing independent businesses, most notably an increase in "showrooming" and competition from online retailers, tax and subsidy policies that favor their big competitors, difficulty obtaining loans, and a customer base still reeling from the recession.
---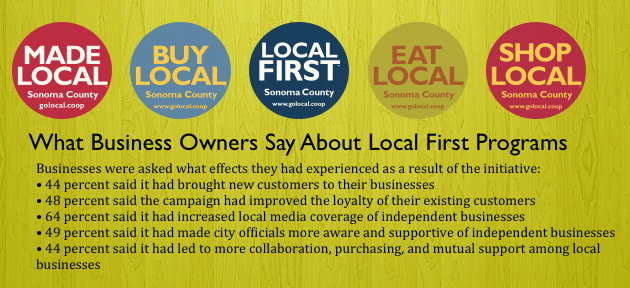 ---
The 2013 Independent Business Survey, which was conducted by the Institute for Local Self-Reliance in partnership with several business associations, gathered data from 2,377 independent businesses across 50 states and the District of Columbia. Among its findings:
Survey respondents reported revenue growth of 6.8% on average. More than two-thirds experienced revenue growth in 2012 — a larger share than in our 2011 and 2010 surveys.
Independent businesses in communities with an active "buy local first" initiative run by a local business organization reported average revenue growth of 8.6% in 2012, compared to 3.4% for those in areas without such an initiative.
Among survey respondents in cities with a "buy local first" initiative, 75% reported that the initiative had had a positive impact on their business.
"Showrooming" — i.e., customers examining products and seeking information in local stores and then buying online — was identified by independent retailers as one of their biggest challenges. More than 80% said showrooming was affecting their business, with 47% describing the impact as "moderate" or "significant."
Lack of financing was another top challenge, with 23% businesses surveyed reporting that they had been unable to secure a needed bank loan for their business in the last two years.
Download the 2013 Independent Business Survey. View the findings of previous surveys conducted over the last five years here.
---
About the Survey
The Institute for Local Self-Reliance's 6th annual Independent Business Survey gathered data from 2,377 independent, locally owned businesses across all 50 states and the District of Columbia. The respondents encompass a range of business types. About half are retailers. The remainder include a mix of service providers, manufacturers, farmers, banks, restaurants, wholesalers, and others. These businesses employ a total of 37,032 people. Most are small; two-thirds have ?ve or fewer employees, while only ?ve percent have 50 or more employees. They range in age from recent start-ups to businesses founded more than a century ago. The median age was 15 years.
The survey was conducted online in January, in partnership with dozens of business organizations, including the American Booksellers Association, American Independent Business Alliance, American Specialty Toy Retailing Association,Business Alliance for Local Living Economies, Fabric Shop Network, Independent Natural Food Retailers Association, Independent Running Retailers Association, Independent We Stand, National Bicycle Dealers Association, Professional Association of Innkeepers International, and TriMega Purchasing Association, and many other trade associations and local business groups.