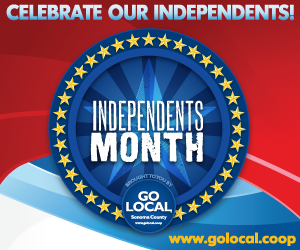 ---
Sonoma County is Number One Nationally—Let's Celebrate Our Independents
According to a 2011 analysis of US metro areas, Sonoma County ranks number one among communities with populations between 250,000 and 500,000 for the strength of independent local retail. See the full story.
---
Find Fireworks and Other Independence Day/Month Events
Visit golocal.coop/events soon to see a host of great community events, including fireworks all over Sonoma County!
---
Help spread the word to support independents. Put this on your Facebook cover and profile, or your blog.
Already sized for Facebook specifications. Just click the images to download—ready for use!

---
Why Support Independents?
July is a time to nationally celebrate the freedoms and opportunities independent businesses provide.
Here in Sonoma County, we're asking all residents and visitors to support our independent businesses throughout July.
Let's celebrate the freedom we all have to exercise our independent strengths, knowing also how to take those strengths working together as a community to make life better for all of us.
Let's celebrate our local independent businesses and how they:
Create more local jobs
Give more to non-profits
Know our local tastes and preferences
Keep money in the local community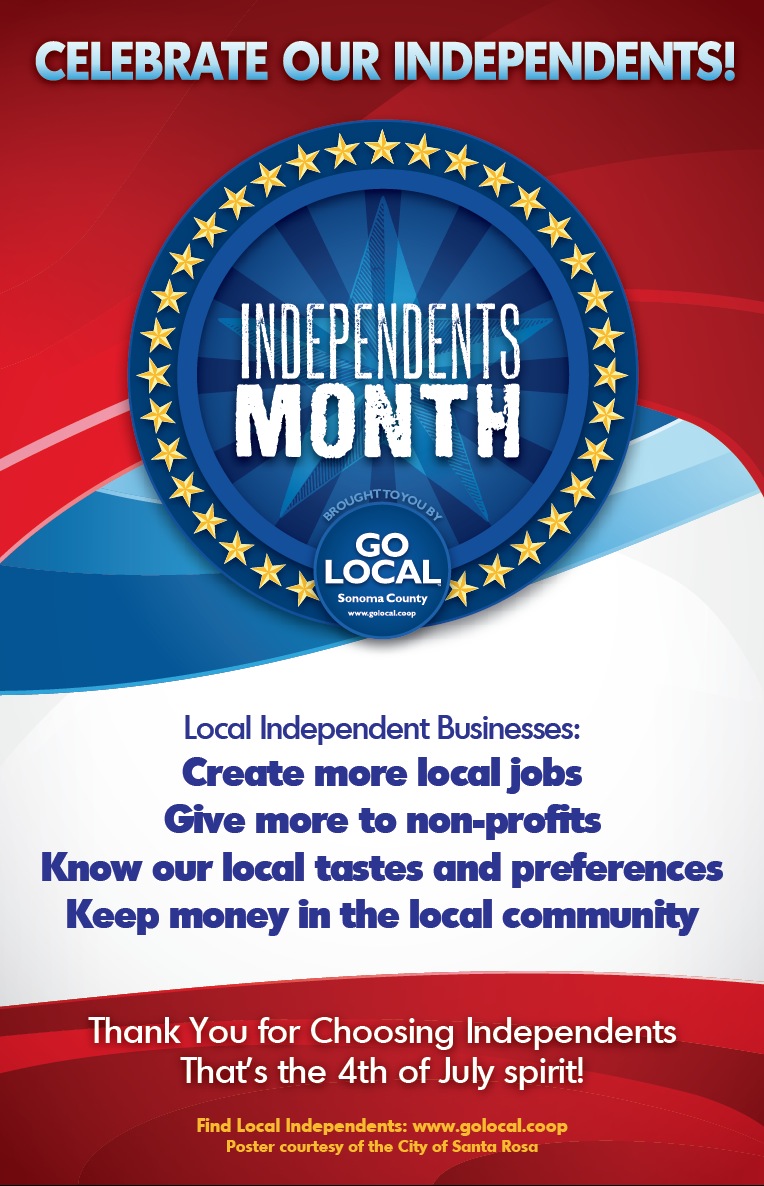 ---
How to Celebrate Our Independents:
Look for local independent businesses throughout Sonoma County. Find hundreds of local, independently owned businesses in the GO LOCAL LIST.
Like the GO LOCAL Facebook page and every independent business page you can find that also displays the Independents Month banner.
Participate in the many unique local events by our independent merchants and local organizations throughout July that make Sonoma County such a great place to live and enjoy the summertime.
---
---
Share this Independents Month video: