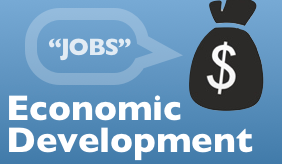 ---
The City of Santa Rosa Spotlights Indigenous Designs in New Video Series Featuring Local Business Owners
Economic development isn't easy these days. Dwindling resources and skittish markets are tough to overcome.
Danielle O'Leary is the Economic Development Manager for the City of Santa Rosa. She has been working with GO LOCAL over the past year or so to find creative ways to implement import replacement theory. That's a fancy pants way of saying, "produce locally more of what we consume locally".
"Creating a durable local economy depends on producing goods and services where demand is unmet. By partnering with Sonoma County GO LOCAL, it became clear very quickly, that apparel and textiles was a sector with strong local growth potential", Danielle says about the GoLocal collaboration.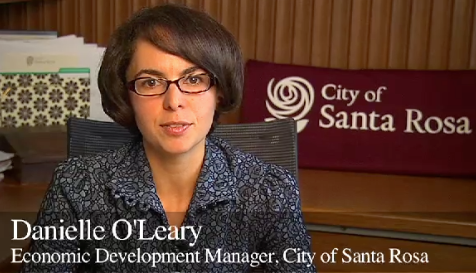 Danielle and I pored over the numbers, which being quite, uh numerous, took a while to decipher. Michael Shuman, a BALLE fellow, saved us lots of time by providing data in his import substitution calculator that crunches statistics for all 1,100 NAICS (North American Industry Classification System) categories of businesses through several other data sets.
The results tell us Sonoma County's degree of self-reliance in all NAICS categories. 100% self-reliant means we produce what we consume. Less than 100%, we tend to import more of what we need rather than making it locally. More than 100%, we export some of what we produce.
Take Sonoma County wine production for example. Despite our best efforts, believe it or not, we just can't seem to drink all the wine we produce here. So, we export what we don't drink, and manage to import wine from other regions too. Nevertheless, we're a net exporter of wine by a wide margin.
As we searched for business categories, Shuman suggested we look for non-durable goods sectors. The reason being that domestically we can be more competitive against global rivals, especially when distribution costs rise during an energy crisis.
We settled on textiles and apparel to explore first. As it happens, Indigenous Designs (fair trade, organic clothing maker) is a GoLocal founding member and Scott Leonard its CEO sits on the GoLocal board. After batting the idea around a bit, we all agreed we were on to something.
Danielle adds, "Santa Rosa is fortunate to have Indigenous Designs, an exemplary local company that connects communities of artisans to create beautiful products that engender strong consumer demand. Highlighting this company was the first step in creating a long-term vision for bringing this type of economic development to Sonoma County and more specifically, Santa Rosa."
The video below tells the Indigenous Designs story and ends on a hopeful note that we really can design and make clothes here if we summon the collective will to do it.
---
---
This video added 10-8-12 from TIME that features Fashion Week Goes Local