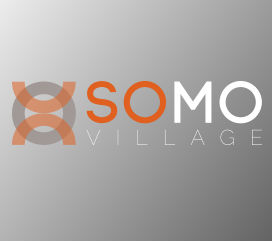 ---
Rohnert Park, CA – SOMO Village is proud to announce that Traditional Medicinals, Altwork, SOMO Living, Blind Scream, ReSynergi, TouchFab, Inc., Farmster and New Family Farms have all signed leases for a combined 106,202sf, plus local farmers have contracted to grow crops on approximately 76 acres of agricultural land at SOMO Village.

SOMO Village enjoys a 90% occupancy rate and in discussions with additional tenants for its limited remaining space.
"Traditional Medicinals is thrilled to make SOMO Village the home for its new corporate office. We will continue to manufacture our tea at our Sebastopol facility but all other company functions will move to SOMO Village in Spring of 2017", shared Blair Kellison, Traditional Medicinals CEO. "We plan to be at SOMO Village for a very long time and are pleased to be socially and environmentally mission aligned with our new landlord. SOMO Village's One Planet certification was a big factor in the selection of our new office. Brad Baker's leadership and vision along with his great team have transformed this into a wonderful community within Sonoma County."
"We, at Altwork, are excited to be expanding into our new space at SOMO Village, said Che Voigt, Co-Founder of Altwork. "We believe Sonoma County is the perfect environment for our company. It combines a lower cost of living relative to the rest of the Bay Area, a terrific lifestyle and downtown SF can be as little as an hour away. In order to meet demand, we are moving from our barn which is powered by solar, provides electric car charging and is surrounded by sculpture. SOMO Village has large-scale solar, abundant electric car charging and a growing art collection. It is a great match!
New Family Farms is a dry farmer – meaning they grow food without any irrigation – and will soon be planting 10 acres of quinoa. They currently have a farm in Sebastopol that produces dry-farmed Early Girl Tomatoes, sold to Whole Foods, along with other top quality produce. They were recently featured in National Geographic. Read more at : www.nationalgeographic.com
"The award winning development of SOMO Village is based on adaptive reuse with the large- scale existing buildings having new purpose", said Brad Baker, Manager of SOMO Living, LLC. "The 175-acre development is located in the City of Rohnert Park and is guided by mixed-use zoning, a form based code, and One Planet Living – creating a strong and different social, economic and environmentally community".

SOMO Village is additionally unique in that it boasts 2.14MW of on-site solar renewable energy and is under contact for the installation of an additional 1MW of solar. The capacity for Workplace Electric Vehicle Charging was dramatically increased in 2016 with the addition of two (2) DC Fast and fourteen (14) Tier 2 Charging Stations, funded in part by a grant from the Bay Area Air Quality Management District. Art is important to the community, and SOMO Village has formed an Art Group to commission, sponsor, and encourage the creation of unique and attractive, visual and sensory art projects for the benefit of the community and region.
About SOMO Village

SOMO Village is different. A home and work lifestyle focused on high quality living and reinvented spaces. The community is being developed consistent with One Planet Living Principles and has been certified at the highest Platinum level by the U.S. Green Building Council's Leadership for Energy and Environmental Design for Neighborhood Development (LEED-ND). SOMO Village has been repeatedly recognized by the San Francisco and Silicon Valley Best Places to Work, the Bay Area Healthiest Employer, The American Heart Association Fit Friendly Platinum Workplace, North Bay Best Places to Work and is the winner of the 2008 Governor's Environmental and Economic Leadership Award.