Ellen Barnett, MD answers the GoLocal questionnaire to help you better know the people behind the business.
Jan. 17, 2011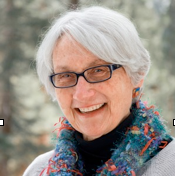 Ellen Barnett, MD of Integrative Medical Clinic of Santa Rosa
GoLocal Member since 2010
What is your fondest memory of living in Sonoma County?
Raising my family in this beautiful area!
Describe what you experience as the greatest treasure of Sonoma County.
Driving through the countryside and many small towns.
What for you defines 'quality of life'?
Having choices of country/city, small/big, busy/quiet.
What gets you really excited about your business?
The patients and the honor or working with them and our team of practitioners and staff.
Thinking about your business, what keeps you up at night?
Are my patients doing well.
If you could have one wish come true for Sonoma County, what would it be?
Healthiest county in the US!
What is your favorite quote or motto?
Take a breath!
What brought you to Sonoma County?
I'm not a native, but my family was here over 4 generations ago. I came here for my Family Practice Residency program.