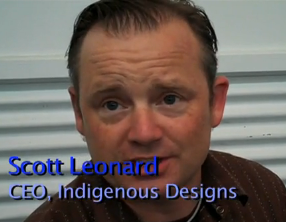 ---
Starting a new decade and marking the beginning of its 15th year in business, Indigenous Designs has been awarded the Free Range Studios 2009 YouTopia Grant.
The organic, fair-trade clothing company will use the grant to demonstrate to the fashion world and conscientious consumers that how they spend their money is like voting with dollars and can have a positive effect on impoverished communities in the developing world and the planet.

"So many great companies in the competition had so many brilliant ideas that it's a huge honor to be considered with them," said Scott Leonard, CEO and co-founder of Indigenous.
Please follow this link to read the whole article at examiner.com: Fair-trade organic Indigenous Designs awarded YouTopia Grant
Here's a video interview with Scott Leonard, CEO of Indigenous Designs.