Feb. 11, 2013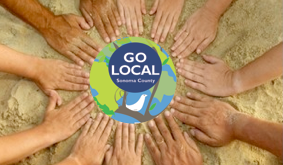 This Prezi, which is mostly for business owners and staff, will take you through a few steps of how GO LOCAL Rewards Card works. At its heart, Rewards Card exemplifies community—how we work together to strengthen our bonds through commerce.
Full screen is best for viewing. You advance the pages by using the forward and back arrows on the player. Also, you can advance the video page at your discretion without watching the whole length.
Use the Forward and Back Arrows above
(instead of the Play button on the far left).