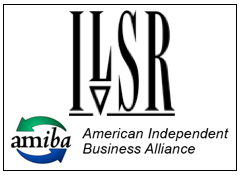 ---
The fifth annual post-holiday survey of independent businesses by the Institute for Local Self Reliance yielded powerful evidence that pro-local attitudes are growing and suggests Independent Business Alliances like Sonoma County GoLocal Cooperative are yielding direct benefits for their members.
The survey tallied responses from 1768 businesses, all independent and locally-owned, across 49 states. About half were retailers.
Among the notable results:
A larger share (61%) of respondents reported revenue growth in 2011 compared to 2010.
Independent retailers enjoyed stronger holiday sales than the retail sector as a whole. While overall holiday sales were up 4.1% in 2011, respondents (all independents) reported an average sales increase of 6.7%.
More than three-quarters of businesses surveyed said public awareness of the bene?ts of doing business locally had increased in the last year.
Independent businesses in communities with an active "buy independent/buy local" campaign run by grassroots groups like GoLocal saw revenues grow 7.2% in 2011, compared to 2.6% for those in areas without an alliance.
Looking solely at retail respondents, the survey found those in areas with an active alliance reported holiday sales growth of 8.5% in 2011, compared to 5.2% for retailers in areas without such an initiative.
"Throughout the holiday season, we were hearing anecdotally from independent business owners that they were especially busy and many customers were seeking out locally owned stores. The results of this survey suggest that this was indeed a widespread trend," said Stacy Mitchell, senior researcher at the Institute for Local Self-Reliance (ILSR).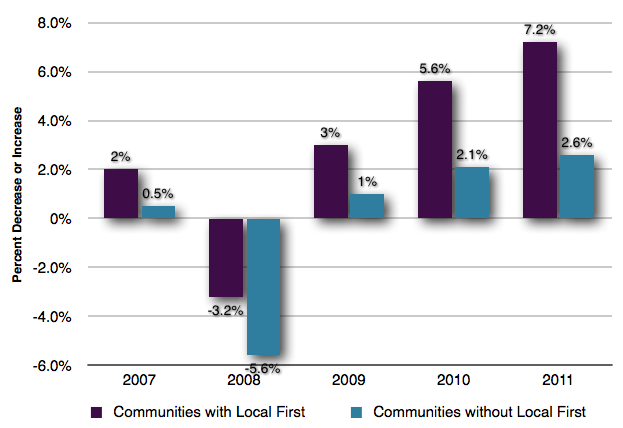 GoLocal team member Terry Garrett notes, "Our GoLocal Rewards card is a great measurement indicator of sales at local businesses in Sonoma County. The month of December brought a dramatic increase in Rewards transactions compared to all previous months."
Sonoma County GoLocal is a network of local businesses, residents, organizations, and governments uniting to reclaim our local economic power in Sonoma County. GoLocal is a member of the American Independent Business Alliance (AMIBA), a national network of more than 80 community alliances supporting local entrepreneurs. "We know independent businesses are key to leading the way out of recession. The survey results confirm the growing number of communities refocusing energy on local entrepreneurs, rather than transient corporations, are receiving a great payback from their investment," said Jennifer Rockne, co-director of the AMIBA.
For the full report (pdf) by the ILSR, see: http://tinyurl.com/ilsr2012