---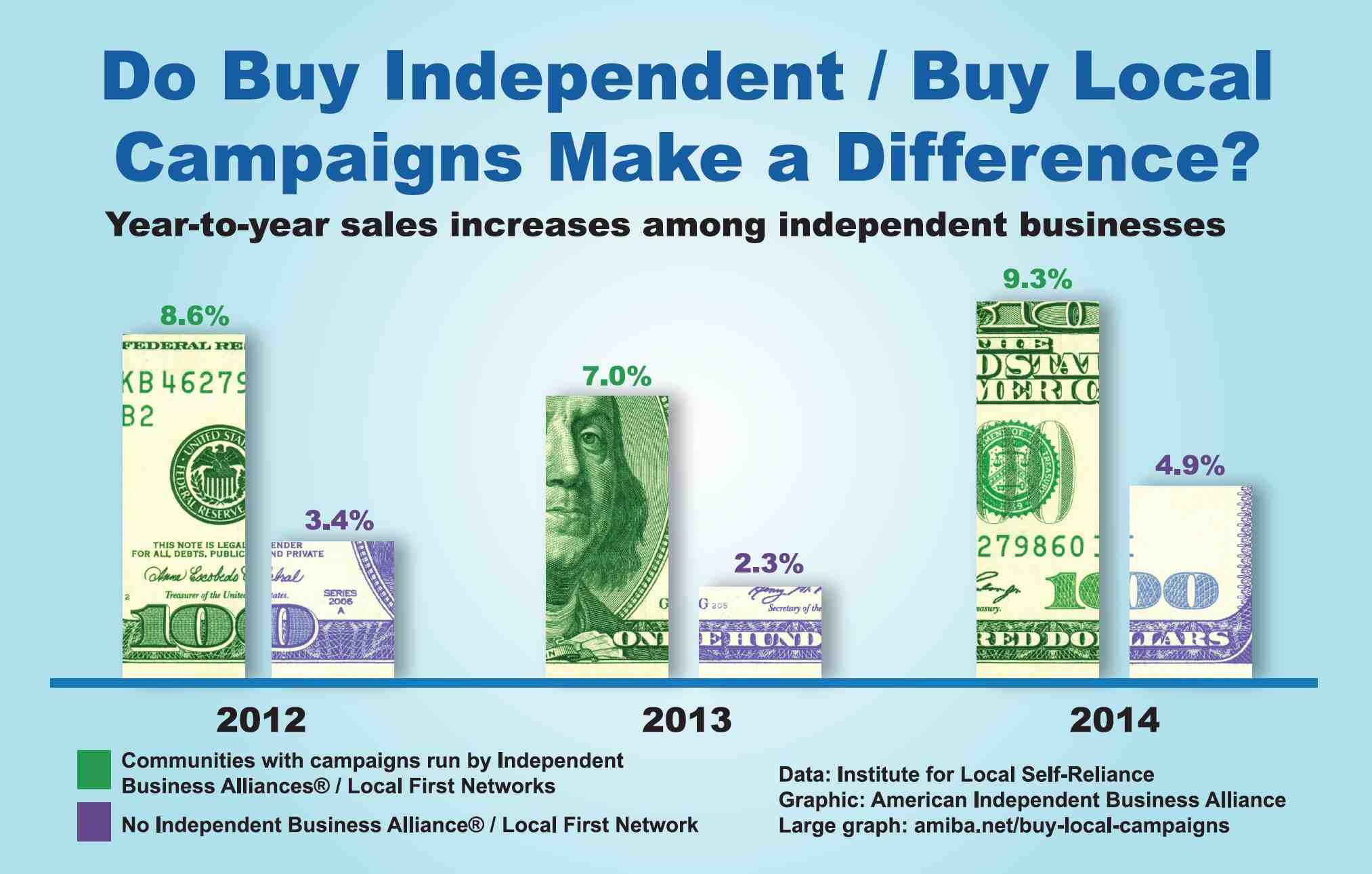 The 7th annual survey of business owners across the U.S. and Canada offers much good news for independents and again suggests the long-term educational work of Independent Business Alliances / Local First groups is yielding big benefits for their members and local economies.
Independent businesses in communities with an active "buy independent/buy local" campaign run by grassroots groups saw revenues grow 9.3% in 2014, nearly double the 4.9% increase for businesses in areas without such an alliance.
Retailers surveyed reported a 5.1% increase in same-store sales last year, beating many competing chains, while independent businesses overall reported revenue growth of 8.1% on average.
Wages paid by respondents equaled or exceeded their chain competitors. 41% of independents' employees make between $10 and $15 hourly, while 34% make $15 or more hourly.
The report also includes respondents' views on a wide range of issues, including their top business challenges, policy concerns and more.