Aug. 19, 2012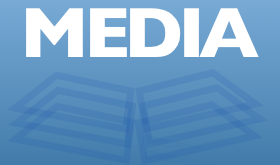 GO LOCAL Rewards Card program featured in the Press Democrat (August 19, 2012)
BC Capps was putting cloth shopping bags into his cart when the Community Market cashier announced he had received a rebate of $1.60 off his bill.
Capps, who lives in Santa Rosa's Junior College neighborhood, earned the rebate by using his GoLocal Rewards card, which encourages consumers to patronize Sonoma County-owned businesses.
Users can earn and spend "GO LOCAL bucks" at 25 stores in the county. Any participating store would have given Capps the same $1.60 off his bill, plus it would have loaded more "GoLocal bucks" onto the card's account based on the amount of the purchase.
Capps, who was stocking up for a weekend beer tasting party, said it still surprises him that more customers don't use the card at the Mendocino Avenue market, which gives a 3 percent rebate for purchases.
"You're going to give me a discount every time I come in? Absolutely," he said.
READ THE FULL STORY on the Press Democrat site...
---
Thanks to the many loyal GO LOCAL Rewards Card merchants and cardholders, Reward Card sales have been growing wonderfully this past year (READ MORE).
We'd like your help in recommending new Rewards Card merchants. Please tell us in the form below.