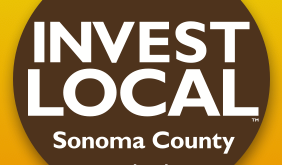 ---
GO LOCAL and Healdsburg entrepreneur Howard Leonhardt are working to establish different ways for people to invest in local firms.
We at GO LOCAL have been working for a couple of years now on making it possible to invest small amounts of money in local firms and startups – something that's nearly impossible under existing SEC (Securities and Exchange Commission) rules.
Meanwhile, local inventer/entrepreneur Howard Leonhardt has been working to get federal securities law changed. He's a strong supporter of the "Entrepreneur Access to Capital Act" that recently sailed through the House of Representatives, and similar legislation in the Senate. The two bills will need to be merged in order for the desired changes to take effect, and though it might take awhile, momentum is building. Leonhardt's ultimate vision, meanwhile, is the creation of a California Stock Exchange that would take advantage of the newly liberalized investment rules.
Leonhardt's initiative was the focus of a lengthy recent article in the Santa Rosa Press Democrat. Read it here. And stay tuned for new developments on the Invest Local front.