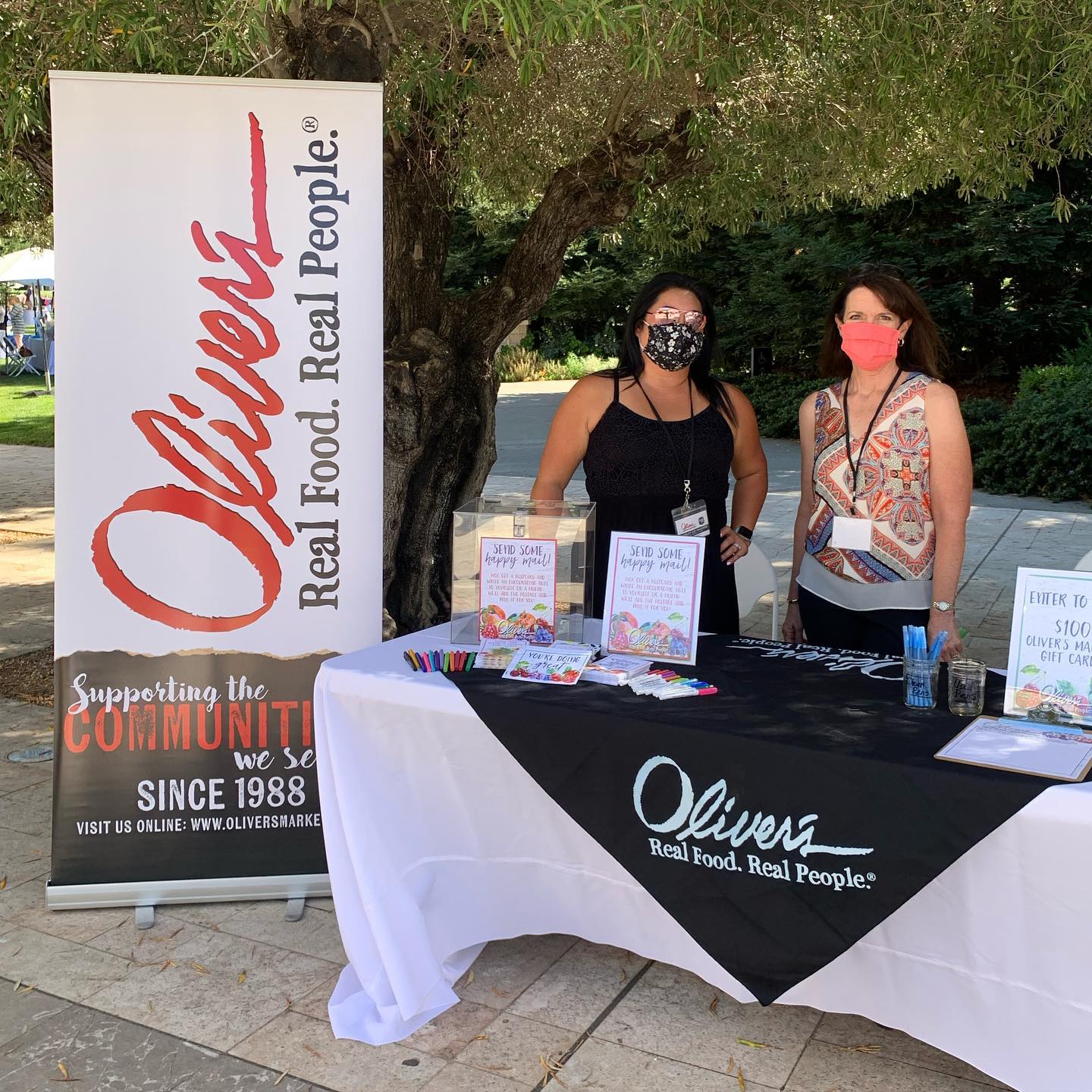 ---
Oliver's Market was presented with the Rotary District 5130 Ethics in Business Award for Large Business during the first annual Rotary District 5130's Ethics in Business Awards Program on October 8.
More than seventy nominations for the awards were submitted by members of their communities in recognition of their adherence to exceptional ethical standards in the conduct of their organizations. Business and non-profit organizations from Humboldt, Del Norte, Sonoma, Napa, Lake and Mendocino counties were nominated in four categories: small, medium, and large business and non-profit organizations.
Oliver's Market was announced as the winner of the Large Business award during the program, conducted this year via Zoom. In a statement to those attending the program, Sara Cummings, Oliver's Public and Community Relations Coordinator focused on Oliver's commitment to integrity and transparency in all aspects of the company's operations.
"As a locally owned and operated, employee-owned Social Purpose Corporation, we at Oliver's Market believe that ethics and integrity are essential ingredients to our success," Cummings explained. "Our reputation with customers, vendors, employees, and our community have been earned through our 33 years in business and rely on fairness, consistency, and honesty."
Past-Rotary District 5130 Governor Doug Johnson congratulated the four winning organizations, all 71 nominees, and each of the twelve finalists. "This is a recognition of agreement on a shared vision—the importance of taking action to effect lasting change. Today we honor all vocations, we endorse the dignity and worthiness of all, and we celebrate what's right," he said.
For additional information and a complete list of finalists and winning organizations, go to NorthCoastEthics.com.
---
About Oliver's Market
Established in 1988, Oliver's Market is an employee-owned, independent grocer serving Sonoma County, California from four locations in Santa Rosa (2), Cotati and Windsor. Oliver's Markets strive to offer customers the finest selection of natural, conventional, and specialty products. This mission begins with a commitment to support the community through hundreds of local partners including farmers and producers of food, beverage, and wellness products. Oliver's carries over 6,000 locally produced products, which account for 29.6% of sales annually. Oliver's was a founding member of Sonoma County GO LOCAL in 2009 and was the first Sonoma grocer to earn their Green Business Certification from the Sonoma County Green Business Program in 2011.
National recognition includes the Specialty Food Association's "Outstanding Retailers Award" in 2005 and 2013. Additionally, Oliver's was the featured Store of the Month in the December 2016 issue of Progressive Grocer Independent magazine and earned the 2017 Progressive Grocer Outstanding Independent Award in the multi-store category. In 2019, Oliver's won the Progressive Grocer Outstanding Independent Award for Local Focus in the multi-store category and in 2020 Progressive Grocer honored Oliver's with another Outstanding Independents Award in the Social Purpose category. In 2021, Oliver's was recognized for their efforts during the Covid-19 pandemic, named a "Remarkable Independent" by Winsight Grocery Business and an "Outstanding Independent" by Progressive Grocer.
Locally, Oliver's has been named "Best Grocery Store" by North Bay Bohemian readers annually since 2000, and in 2015-2019 and 2021, Oliver's won the "Best Local Produce" category in the Press Democrat's "Best of Sonoma County" awards program. In 2017-2021 they added "Best Local Grocery Store" and "Best Butcher" to their honors and in 2017, 2018, 2019 and 2021, they added "Best Deli" to their recognition. Additional "Best of" honors in 2021 included "Best Organic Grocer" and "Best Sandwich". Oliver's was named one of the "Best Places to Work in the North Bay" by North Bay Business Journal in 2016-2020 and received the "Inclusive Employer Award" from Down Syndrome Association North Bay in 2016. Oliver's Market became an Employee Owned Company (ESOP) and a Social Purpose Corporation in 2017. Learn more at www.oliversmarket.com.
Contact: Sara Cummings, Marketing and Communications
Sara@Oliversmarket.com or 707/304-8176