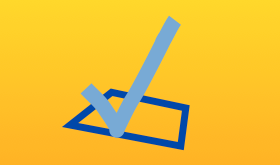 ---
General Manager Tom Scott of Oliver's Markets and local investigative journalist Jonathan Greenberg combined forces.
Together they offer an invaluable primer in the April 2013 issue of North Bay Biz magazine for local government's role in helping local economies to thrive.
---
Read the intro below to the guest column titled, "Five Steps Local Government Can Take to Help Local Economies Thrive", and click to read the full article at NorthBay Biz.
A summary of the steps discussed include 1) define what constitutes "local" at markets; 2) no preferential treatment for national retailers; 3) special treatment for local business belongs in a city's planning toolset; 4) articulate local business policy objectives in advance; 5) downsize city planning departments; 6) reorient the role of city planning.
---
"Our great nation was founded on the principle of what Abraham Lincoln called, "Government by the people, for the people, of the people."
To us,
local
city government for
the people
, means a
responsive government
that represents the citizens who pay public salaries and comprise local communities and businesses. In addition to providing adequate and professional protective and administrative services, this means
implementing public policy that lets the local economy thrive.
The only constant in business is change, and how local economies thrive has changed. What's good for Wall Street and the Walmarts of the world has very little to do with what's good for small business on Main Street. One study after another has proven that locally owned businesses enrich our economies with a "multiplier" effect, and that national chain stores suck money out..."