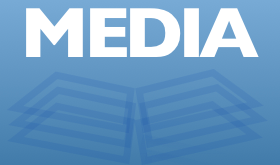 ---
GO LOCAL's Quest for Providing Media Coverage of Local Economic Issues
"Political philosopher Michael Sandel has written that "when politics goes well, we can know a good in common that we cannot know alone." In my own thinking about press and politics I have returned to Sandel's notion again and again, for it seems to me an ideal description of what journalists should commit themselves to—not this proposal or that plan, not the liberal agenda or conservative cause, but a certain kind of discourse that permits the political community to understand itself in a better, fuller way.

Journalists should try to make politics "go well", so that it produces a discussion in which the polity learns more about itself, its current problems, its real divisions, its place in time, its prospects for the future. By their commitment to such a discussion—and the sort of politics that would produce it—journalists might distinguish themselves from other actors and reclaim some of their lost authority in the American public sphere."
Jay Rosen (1993) Politics Vision, and the Press: Toward a Public Agenda for Journalism
---
The Role of Journalism
Over two decades ago several leading journalism innovators began a movement toward public journalism. In a nutshell, public journalism means journalism that serves the public interests first and foremost by presenting news and opinion coverage that helps a populace make informed decisions. This means providing more than a polarized view of issues, i.e. good or bad; conservative or liberal framing that shows only the extremes and misses the vast spectrum of the in-between. (see prezi below for more on public journalism)
GoLocal as an organization is advocating for a more localized economy. That being said, we hope that in some way we can spark diverse dialogue among community residents about how we define quality of life, how we enhance our well-being, and how we measure the progress we are collectively making.
---
Bill Moyers Interviews Media Scholar Marty Kaplan
---
Lens of Economics
The articles, videos, podcasts, and photography on the GO LOCAL website reflect our intent to provide meaningful information to create context and continuity for local economic issues. Our mission is to reclaim our local economic power. Consistent with that mission you'll find news, opinion and analysis media that reflect economics embedded in various topics.
Fundamentally, economics is the study of how we work together to meet our needs, and what drives our actions while doing so. Our goal is to view economics in a way that emphasizes quality of life and creates new metrics that help us, as a community, create better economic results.

The main topics that we examine through the lens of economic cause and effect are government, community and culture (including social justice), healthy living, food and energy, transportation, environment, and art and entertainment. We also examine economic policies and systems to see how they can be developed on a local basis to better serve our well-being.
---
Be a Journalism Contributor
In the cooperative spirit, we invite folks to help us write and find articles that provide a wide array of views and solutions. Local area media outlets, bloggers and interested residents can provide articles they have created and produced—all types of formats are encouraged. We'll do our best to publish these as our time and capacity allows.

We are looking for contributors to submit articles, videos, podcasts, and photography that illuminate the economic aspects of these focus areas:
Art & Entertainment
Community & Culture
Economy
Environment
Food & Energy
Government
Healthy Living
Transportation
If you have produced a piece or plan to produce something you would like us to consider for our site, then email us at info@golocal.coop.
Here is a Prezi that highlights our view of Public Journalism as we desire to see it work out over time, understanding that it is an evolving process.