Jan. 20, 2017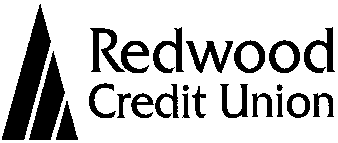 Santa Rosa, Calif. — Redwood Credit Union (RCU) is now accepting contributions to assist relief efforts and those directly impacted by the recent storm flooding in Sonoma County. RCU's Flood Relief Fund was created by the RCU Community Fund, Inc. in partnership with the Santa Rosa Press Democrat, and Sonoma County Supervisors Lynda Hopkins and James Gore.
Donations may be made securely online at www.redwoodcu.org/floodrelief or at any of RCU's 17 Bay Area branch locations via cash deposit, direct funds transfer, or check payable to "RCU Community Fund" and include "RCU Flood Relief" in the memo line. One hundred percent of donations will go directly to support relief efforts and those impacted by the floods.
"We're fortunate to live in a community that really cares about each other," said Cynthia Negri, RCU's Executive Vice President and Chief Operating Officer. "Accepting flood relief donations is a way Redwood Credit Union can support our community and those who need it most," Negri added.
---
About Redwood Credit Union
Founded in 1950, Redwood Credit Union is a full-service financial institution providing personal and business banking to consumers and businesses in the North Bay and San Francisco. RCU offers complete financial services including checking and savings accounts, auto and home loans, credit cards, online and mobile banking, business services, commercial and SBA lending, wealth management and investment services, and more. The Credit Union also offers insurance and discount auto sales through their wholly-owned subsidiary. RCU currently has $3.2 billion in assets and serves over 275,000 Members with full-service branches from San Francisco to Ukiah, more than 30,000 fee-free network ATMs nationwide and convenient, free online and mobile banking. For more information, call 1 (800) 479-7928, visit www.redwoodcu.org, or follow RCU on Facebook at facebook.com/redwoodcu and Twitter at @Redwoodcu for news and updates.