RCU encourages youth to "Give a Hoot About Saving" with two contests
By: Sarah Doyle
March 28, 2017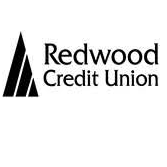 Santa Rosa, Calif. – Redwood Credit Union (RCU) will celebrate Credit Union Youth Month in April with giveaways and two contests that promote good savings habits in children and teenagers.
Jr. Rangers (age 12 and under) are invited to participate in a coloring contest that features a flock of cartoon owls who encourage kids to "Give a Hoot About Saving." One winner from each branch will receive $100.
Jr. Partners (RCU members ages 13-17) are invited to share what they are saving for or a savings goal they've achieved with an essay, song, photo, poem, or other artistic medium of their choice. One winner from each branch will be selected based on their saving principles and receive $100.
In addition, youth who open a new RCU savings account or deposit $100 into an existing savings account during April will receive:
Color-changing cup and straw, and Reddy coloring book (Jr. Rangers)
RCU key lanyard with savings plan printed on the back (Jr. Partners)
"RCU is committed to promoting financial wellness and encouraging members to have good saving habits at every age," said Andy Ramos, senior vice president of member experience.
Jr. Rangers and Jr. Partners make up RCU's youth account program. Both groups receive dividends on the funds they save (on balances of $10 or more), a quarterly newsletter, online banking, and access to an educational website with games and articles.
Credit Union Youth Month contest rules and a downloadable coloring sheet will be available beginning April 1 at redwoodcu.org/youth. Submissions for both contests will be accepted at any of RCU's 17 branches.
---
About Redwood Credit Union
Founded in 1950, Redwood Credit Union is a full-service financial institution providing personal and business banking to consumers and businesses in the North Bay and San Francisco. RCU offers complete financial services including checking and savings accounts, auto and home loans, credit cards, online and mobile banking, business services, commercial and SBA lending, wealth management and investment services, and more. The Credit Union also offers insurance and discount auto sales through their wholly-owned subsidiary. RCU has $3.4 billion in assets and serves over 280,000 Members with full-service branches from San Francisco to Ukiah, more than 30,000 fee-free network ATMs nationwide and convenient, free online and mobile banking. For more information, call 1 (800) 479-7928, visit www.redwoodcu.org, or follow RCU on Facebook at facebook.com/redwoodcu and Twitter at @Redwoodcu for news and updates.