RCU Volunteers Make a Difference at Harvest for the Hungry Garden
Oct. 26, 2016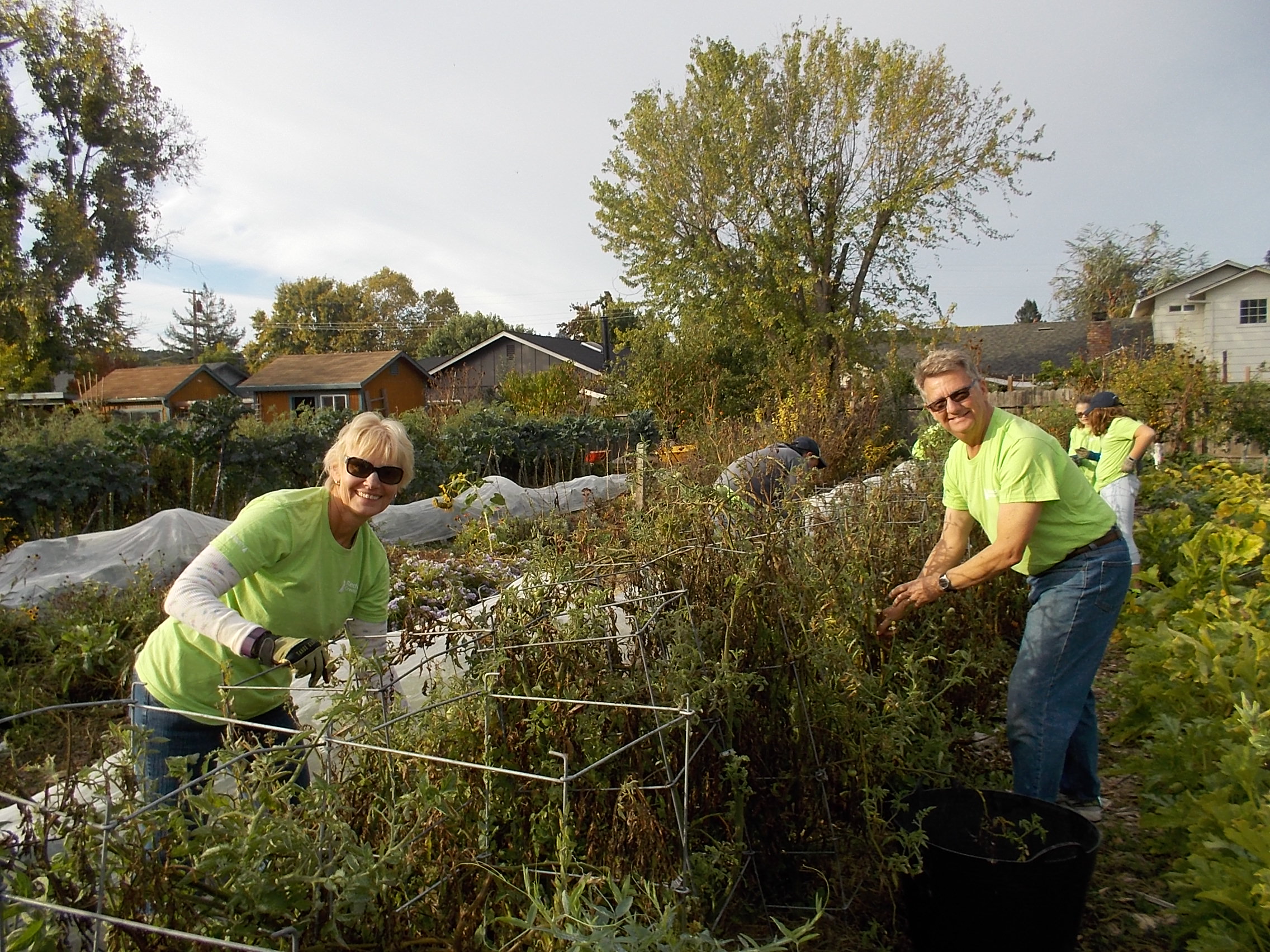 Santa Rosa, Calif. – More than 40 Redwood Credit Union (RCU) employees, officials, and their families volunteered at the Harvest for the Hungry Garden on National Make a Difference Day, Saturday, October 22, to prepare the area for the winter growing season.
"RCU is committed to supporting local nonprofits and we are passionate about the work that Harvest for the Hungry does for our local communities," said Billy McMillan, RCU's Mendocino Ave. branch manager, who led the volunteer effort. "Every year, it's incredible to see everyone working so hard together for such a great cause." Redwood Credit Union has been volunteering at the Harvest for the Hungry Garden on National Make a Difference Day for over 15 years.
The Harvest for the Hungry Garden is a 1 ¼ acre outdoor space dedicated to growing organic produce for local food pantries, including FISH of Santa Rosa, The Living Room, Elisha's Pantry, Bethlehem Towers, and the Food for Thoughts AIDS Food Bank. In 2015, the garden grew over 24,000 pounds of fresh produce with the help of an all-volunteer staff.
The Garden features a wildlife habitat garden, medicinal plant garden, and backyard demonstration garden. It's also an ecological learning center that offers classes for the community during the spring summer and fall.
About Redwood Credit Union
Founded in 1950, Redwood Credit Union is a full-service financial institution providing personal and business banking to consumers and businesses in the North Bay and San Francisco. RCU offers complete financial services including checking and savings accounts, auto and home loans, credit cards, online and mobile banking, business services, commercial and SBA lending, wealth management and investment services, and more. The Credit Union also offers insurance and discount auto sales through their wholly-owned subsidiary. RCU currently has $3 billion in assets and serves over 266,000 Members with full-service branches from San Francisco to Ukiah, more than 30,000 fee-free network ATMs nationwide and convenient, free online and mobile banking. For more information, call 1 (800) 479-7928, visit www.redwoodcu.org, or follow RCU on Facebook at facebook.com/redwoodcu and Twitter at @Redwoodcu for news and updates.